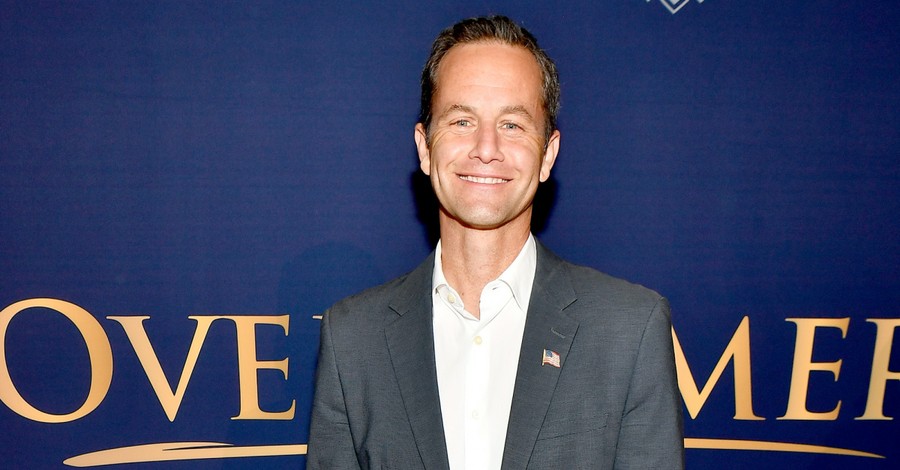 Actor, director and outspoken Christian Kirk Cameron recently detailed his journey from Hollywood to faith in the PragerU video series "Stories of Us."
Cameron, 51, is best known for his role as Mike Seaver in the hit 1980s sitcom Growing Pains.
After living as a self-professed atheist at 17, Cameron converted to Christianity.
Cameron recalled that he started thinking about the afterlife after dropping a girl off at an acting class.
"I knew that if there was a heaven, I wouldn't be going there," he said in a video.
As Faithwire reported, Cameron noted that he had lived life with a "self-centered, conceited, 'I'm all that,' 'I'm the G.O.A.T.,' celebrity Mike Seaver guy" mentality and had never considered that there was more to life.
So, while contemplating life's greater meaning, Cameron decided to pray to God for the first time in his life.
"If you're there, would you please show me? … Would you forgive me for all the wrong things I've done and make me the person that You want me to be," he prayed.
Cameron also recalled a moment when one of his nephews asked him if he capitalized on his sitcom fame to get girls' attention. Cameron responded by reminding him that he "found something so much better."
"I found a girl," Cameron said of his wife, Chelsea Noble, who he met on the set of Growing Pains. "She's beautiful on the inside; she's beautiful on the outside. I married her, and we've been married for 30 years. You have no idea how much more valuable that is."
"I've got six grown children who love God and still ask me my opinions about things, who still love to come home and be with me and my wife, and I'm on PragerU's 'Stories of Us.' I mean, the story doesn't really end much better than this," he continued.
At the end of the video, Cameron referenced a quote one of his now-grown daughters said. The expression was, "It's the same boiling water that softens potatoes that hardens eggs. It just depends on what you're made of."
"So the same difficult challenges and influences of Hollywood that turns some people sour and makes them narcissistic and bitter and joyless and afraid to not fit in," Cameron explained, "is the same pressure that actually softened my heart and caused me to embrace gratitude and be thankful for the life that I have and want to use a platform and this Hollywood industry to advance the good."
"I really think it's what you're made of," he concluded. "And if you don't know what you're made of, don't look to your environment or your industry or other people to give you an identity. There was somebody who made you — ask Him. And you can be sure that the ending of the story is gonna be fantastic."
PragerU, a nonprofit organization that creates educational videos from a conservative point of view, launched its "Stories of Us" series to showcase the transformational stories of Americans from all walks of life.
Photo courtesy: ©Getty Images/Paras Griffin/Stringer
Video courtesy: ©PragerU
---
Milton Quintanilla is a freelance writer and content creator. He is a contributing writer for Christian Headlines and the host of the For Your Soul Podcast, a podcast devoted to sound doctrine and biblical truth. He holds a Masters of Divinity from Alliance Theological Seminary.
---
---