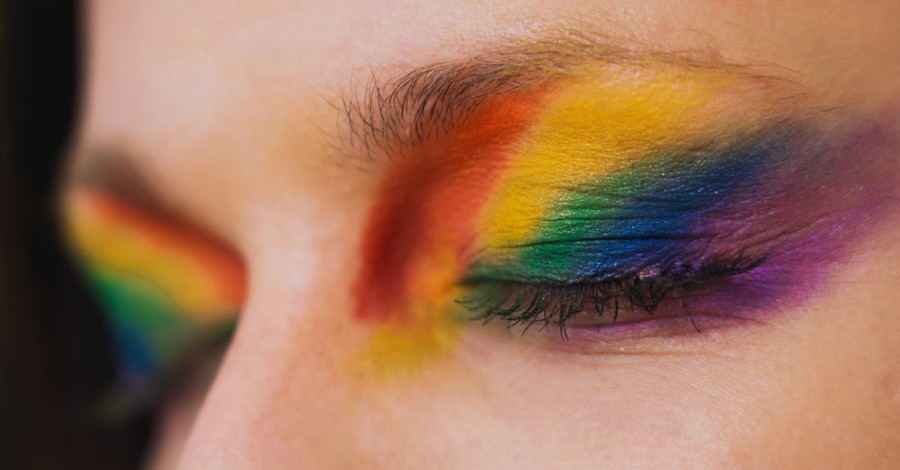 Republican lawmakers in Kentucky pushed a bill on Thursday that would place limits on drag shows in the state.
As reported by the Associated Press, the Senate passed the measure on a 26-6 vote following a contested debate in the chamber and now heads to the House of Representatives. If enacted, the bill would ban drag shows on public property or in places where children are present.
"The intent of this legislation is to restrict these types of adult performances to adults," Republican Sen. Lindsey Tichenor, the lead sponsor of the bill, said.
Democratic Sen. Karen Berg opposed the bill and used the libertarian theme: "Don't tread on me."
For LGBTQ groups, "drag is a form of self-expression that you don't have to understand, you don't have to appreciate, you don't have to like, and you don't have to attend," she said.
The bill targets drag shows by stating that live adult performances with male and female impersonators that appeal "to a prurient interest in sexual conduct" and lack "serious literary, artistic, political or scientific value" would be banned from public spaces and places where children are present.
Violators of the measure would result in misdemeanors for the first two offenses and a felony for subsequent offenses.
Tichenor cited the long history of male and female impersonators, including Robin Williams' "masterful performance" in drag in "Mrs. Doubtfire."
"This bill is not in any way addressing those types of performances," the senator said.
She added that it addresses performances previously exclusive to adult audiences that "now are being introduced to the general public as appropriate-for-all-ages under the guise of inclusivity."
"These performances have never been a problem until they made their way into the public sector," Tichenor said.
Critics of the bill, however, say that it would violate constitutional protections of the LGBTQ community.
According to Democratic Sen. Cassie Chambers Armstrong, First Amendment protections expand to the "expressive choices we make," including the clothes we wear and "the way we choose to present ourselves to the world." The style of clothing includes "the choice to dress in drag."
But advocates of the bill say that it's meant to protect children from adult performances.
"What is hateful about keeping children away from sexualized adult performances?" Tichenor said.
Related:
Tennessee Passes Nation's First Law Limiting Drag Shows
Photo courtesy: ©Getty Images/Fabio Formaggio/EyeEm
---
Milton Quintanilla is a freelance writer and content creator. He is a contributing writer for Christian Headlines and the host of the For Your Soul Podcast, a podcast devoted to sound doctrine and biblical truth. He holds a Masters of Divinity from Alliance Theological Seminary.
---
---