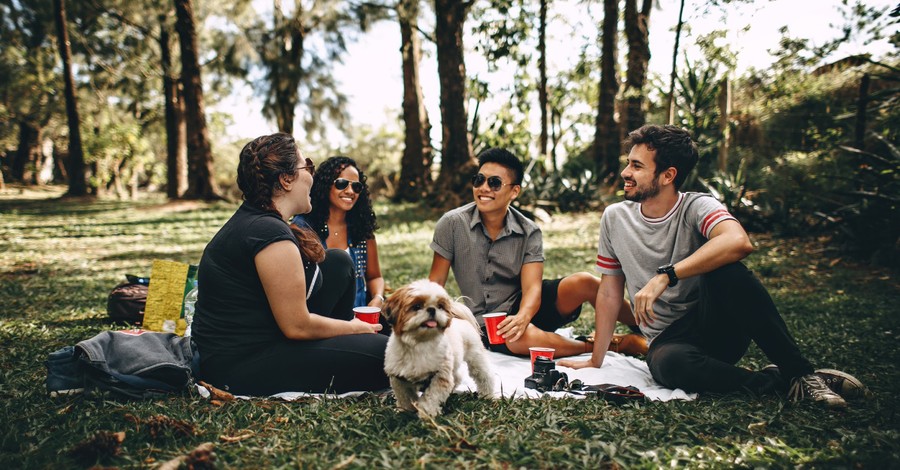 The latest study from the Cultural Research Center at Arizona Christian University revealed a "seismic generational shift" between the worldviews of older Americans and younger Americans— also known as Millennials.
The research, which is the third release in CRC's American Worldview Inventory 2021, found that millennials (ages 18 to 36), when compared with the older generation (55 and over), are significantly less likely to hold to traditional biblically-based teachings, including the nature of God, "original sin", salvation, creation, life after death, human purpose and biblical morality.
On the other hand, millennials were significantly more likely than older Americans to believe in horoscopes, Karma, evolution, and reincarnation. They also hold to the beliefs that success is defined by personal happiness, owning property fosters economic inequality, abortions and pre-marital sex are okay, and getting even with others is defensible.
"Gen X and the Millennials have solidified dramatic changes in the nation's central beliefs and lifestyles," George Barna, CRC Director of Research, explained in a statement. "The result is a culture in which core institutions, including churches, and basic ways of life are continually being radically redefined."
When it comes to beliefs in personal salvation, 40 percent of people 55 and over identify as born-again Christians, whereas a mere 16 percent of Millennials meet the criterion. Alternatively, younger Americans were more likely to hold to Moral Therapeutic Deism, which has been deemed a counterfeit version of Christianity because it is more centered on self than God.
Despite their differences, AWVI 2021 found that that dominant worldview among all four generations – Millennials, GenXers (37 to 54), Baby Boomers (55 to 74), and Builders (75 and older) – is Syncretism, a blend of differing worldviews as opposed to holding to a singular worldview.
In an analysis of the data, Barna Research Center noted that the shift in America's religious landscape began nearly 60 years ago as the Boomer generation sought to bring in aggressive spiritual change. Millennials, however, have shown to have further severed the ties with traditional biblical views and values.
AWVI 2021 is the first national survey analyzing biblical and competing worldviews. It was conducted in February 2021 among a nationally representative sample of 2,000 adults.
Related:
91 Percent of Christians Influenced By Moral Therapeutic Deism Don't Believe People Are Sinful
Only 6 Percent of Americans Hold to a Dominantly Biblical Worldview: Study
Photo courtesy: ©Helena Lopes/Pexels
---
Milton Quintanilla is a freelance writer and content creator. He is a contributing writer for Christian Headlines and the host of the For Your Soul Podcast, a podcast devoted to sound doctrine and biblical truth. He holds a Masters of Divinity from Alliance Theological Seminary.
---
---