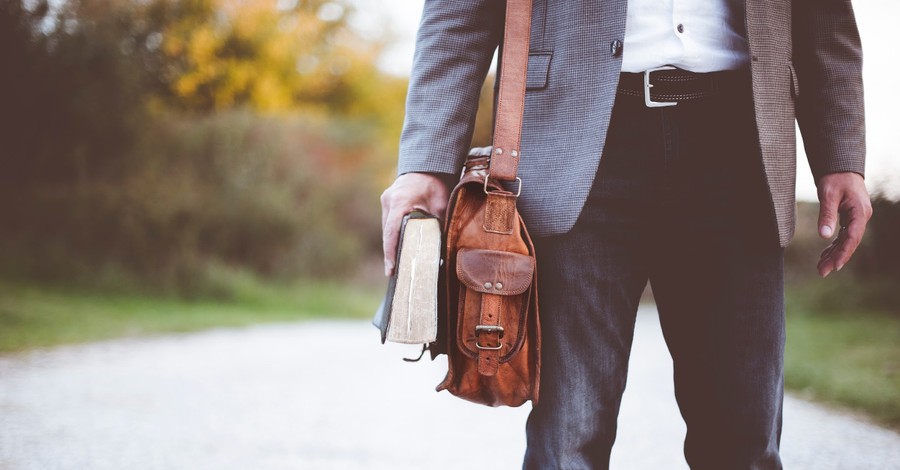 ---
Jason Meyer, the successor to pastor and Desiring God founder John Piper, has resigned from his role as pastor for preaching & vision at Bethlehem Baptist Church in Minneapolis, Minnesota, following allegations of abusive leadership.
According to The Roy's Report, Meyer's resignation was announced last week in an email to the congregation by Elder Council Chairman Dr. Kurt Elting-Ballard and Bethlehem Pastor for Strategic Implementation Ken Currie. In the email, Elting-Ballard and Currie share that they "felt regret" and "a deep sense of loss" over Meyer's resignation.
In like manner, Dave Zuleger, pastor for preaching and vision at Bethlehem's South Campus, addressed the church's leadership situation in a blog post published on Bethlehem's website last Thursday.
"By now, you have received notification of the resignation of Pastor Jason Meyer," Zuleger wrote. "This is another painful and confusing moment for us. It's confusing and painful corporately because Jason took the mantle from Pastor John Piper and helped lead us to this point of campus-specific preaching. It feels jarring."
Zuleger also cited his friendship with Meyer, whom he met during his first year in seminary in 2010. Zuleger also served alongside Meyer in ministry over the past several years.
"Our friendship is not up for grabs even a little, yet I'm personally heartbroken," he continued. "I say all of that to let you know that it's okay to feel sad and confused."
Meyer had served as pastor for preaching & vision at Bethlehem after Piper resigned from the church as its senior pastor in 2012. The church, which has a congregation of about 4,600, has three campuses – Downtown, North and South.
But Meyer isn't the only pastor to resign from Bethlehem, as three others have also resigned from their leadership roles in the past four months.
Those who have resigned include former pastor for care and counseling Bryan Pickering, former pastor for neighborhood outreach Ming-Jinn Tong and former director for youth and family discipleship Richie Stark.
In an interview, Pickering explained that Bethlehem's leaders' pattern of abusive conduct is what led to his resignation.
"At Bethlehem ... there's harm being done," he asserted. "There's unethical behavior. There's domineering. There's bullying. ... cultural, damaging behavior that's being done, and has been done, for a long time."
On Sunday, Bethlehem's elders read out a statement from Pickering to the congregation addressing the increase in "bullying behavior" seen within the church over the past few years.
"I have seen several congregants (current and former), elders (current and former), and a former administrative assistant profoundly mistreated by elders in various ways," the statement reads. "I have also seen leadership act in ways I would describe as domineering. I have also seen patterns of deception among our elders that are deeply concerning."
Pickering added that he endured abuse from Bethlehem leaders earlier this year despite trying to address the misconduct "several times since early 2020."
"Increasingly in 2021, especially and intensely since March, I, too, have experienced what I would call bullying behavior. It is now clear to me that it is best for everyone for me to resign," he concluded.
Photo courtesy: Ben White/Unsplash
---
Milton Quintanilla is a freelance writer and content creator. He is a contributing writer for Christian Headlines and the host of the For Your Soul Podcast, a podcast devoted to sound doctrine and biblical truth. He holds a Masters of Divinity from Alliance Theological Seminary.