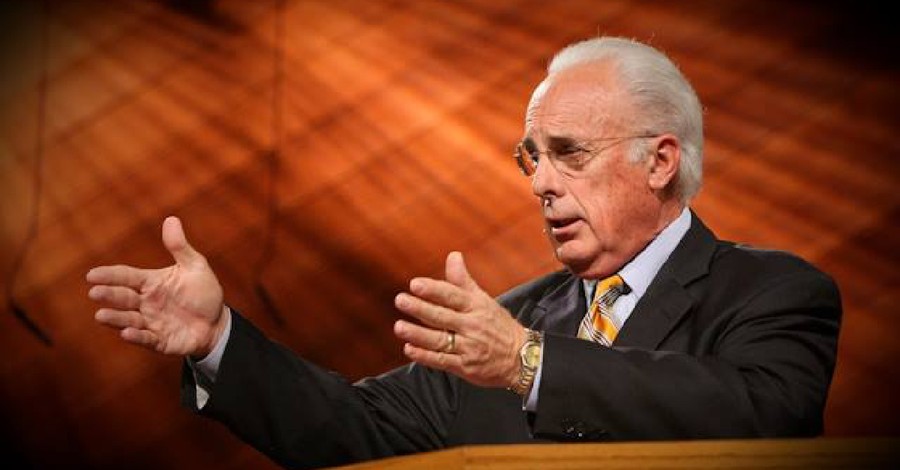 Pastor-teacher John MacArthur of Grace Community Church in Sun Valley, California recently argued that supporting religious freedom is idolatry, The Christian Post reports.
On Wednesday, MacArthur delivered a State of the Church Address in place of this year's annual Shepherds Conference, which was postponed because of "ongoing litigation" and "recent threats" from the state. About 3,000 men were expected to join.
During Wednesday's address, MacArthur urged evangelicals to stop creating alliances with non-Christian groups in pushing for religious freedom arguing that it's unnecessary.
"The Gospel offends the sinner and seeks to break the sinner's comfort and contentment by bringing him into the stark realization of the eternal judgment of God," MacArthur explained.
He noted that evangelicals "have become like Peter" because "they are looking for alliances with Satan that they think somehow can aid the Kingdom."
"I told our congregation a few weeks ago that I could never really concern myself with religious freedom. I wouldn't fight for religious freedom because I won't fight for idolatry. Why would I fight for the devil to have as many false religions as possible and all of them to be available to everyone?" he asked.
Despite religious freedom having wide support amongst Americans, MacArthur noted that Christians will continue to be targeted by "the hostility of sinners".
"Well, people would say that's a terrible thing to say. What about Christianity? Christianity advances whether there is religious freedom or not," he asserted. "And there'll always be religious freedom for all the lies."
The 81-year-old pastor and author explained that "every false religion is going to be free because it's linked to the kingdom of darkness that operates in the world. And Christians, whatever the label of religious freedom might be in its broadest sense, Christians are always the target even with religious freedom, of the hostility of sinners."
To drive home his point, MacArthur pointed to the Apostles who "turned the world down with no help from it. No social action. No alliances."
"The evil kingdom of darkness hates what God loves and loves everything that God hates, and the kingdom of darkness is never a friend to the light," he contended. "Even rulers have exchanged the truth of God for a lie. … They function under the liar Satan himself who [is] the liar and father of lies. There is absolutely no reason for us to make any alliance with him."
MacArthur also cited multiple Bible passages highlighting the church's mandate, including Ephesians 5:5-8:
"For of this you can be sure: No immoral, impure or greedy person—such a person is an idolater—has any inheritance in the kingdom of Christ and of God. Let no one deceive you with empty words, for because of such things God's wrath comes on those who are disobedient. Therefore, do not be partners with them. For you were once darkness, but now you are light in the Lord," the NIV version of the Scripture says.
Related:
John MacArthur Postpones Men's Conference amid Threats from California Officials

Photo courtesy: John MacArthur Facebook
---
Milton Quintanilla is a freelance writer and content creator. He is a contributing writer for Christian Headlines and the host of the For Your Soul Podcast, a podcast devoted to sound doctrine and biblical truth. He holds a Masters of Divinity from Alliance Theological Seminary.
---
---