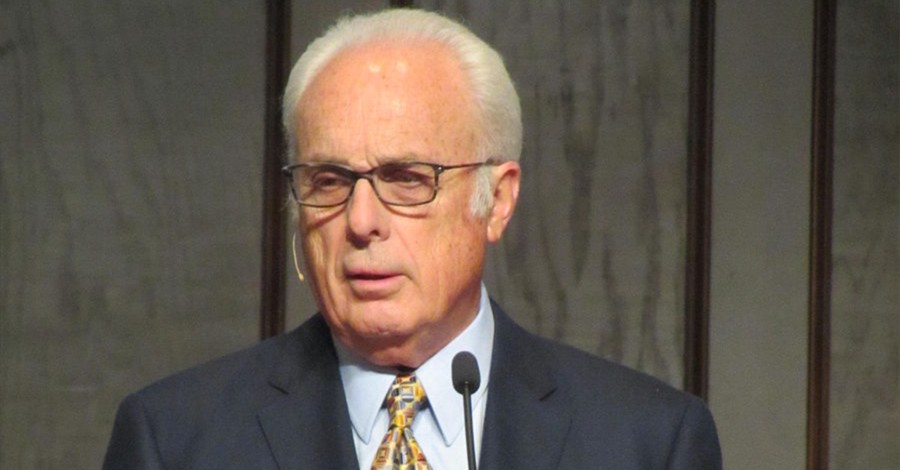 During a question-and-answer session with students from The Master's Seminary, Pastor John MacArthur warned students not to speak at conferences with female preachers or those who are "blatantly disobedient to Scripture."
According to ChurchLeaders.com, MacArthur spoke on this topic after a student asked him a question about church unity and ministry partnerships.
"I was wondering from your example, specifically with pastors who would agree on the essentials, but not necessarily unimportant doctrines that aren't essential. What are some biblical passages or references or biblical principles that have helped you navigate that issue in your ministry?" the student asked.
MacArthur, who serves as the seminary's chancellor, replied, "the Lord allowed him into the kingdom. And if you're in the kingdom, I have to figure out a way to work with you…I don't want to alienate people who are in the kingdom."
He continued, "If the person is a heretic—for instance, he denies the Trinity or the deity of Christ—or he believes heresy of some kind, or his life displays ungodliness and he is unrepentant, "I don't want to cooperate with somebody like that." He added, "but I basically am bound. I am already one in Christ with everybody else who's in the King."
"We are all ones who have to figure out, how can I minister with [and] how can I minister to the people of God?" he asked.
Citing a personal example, MacArthur pointed to his partnership with the late theologian R.C. Sproul at a Ligonier Ministries conference despite their opposing views on infant baptism.
"I think what is most important is you establish your own fidelity to the degree that people don't question your association," MacArthur said. "If I'm at Ligonier, nobody thinks I abandoned what I believe."
On the other hand, he cautioned against speaking at conferences where female preachers or prosperity gospel teachers were present.
"There's a line at which you can't cross because someone is blatantly disobedient to Scripture. That would be—you won't see me—on a panoply of speakers that includes women because that is a total violation of Scripture. When you have men and women preachers—I can't do that because your reputation at that point becomes very muddy," MacArthur said.
He also said he wouldn't partner with someone who was "so tapped into the culture they're viewed as a problem outside tolerable convictions," neither would he speak at the same location as pastors Bill Hybels or Joel Osteen.
"If you establish your fidelity to Scripture, it puts you in a position where you can be a lot of places, but if you compromise along the way, then people will questioning you…you get one life and one shot at this. And you don't try to hit a reset button down the road. So you have to be very diligent in maintaining your integrity," MacArthur concluded.
Photo courtesy: ©Islandsend/Creative Commons/Public domain
---
Milton Quintanilla is a freelance writer and content creator. He is a contributing writer for Christian Headlines and the host of the For Your Soul Podcast, a podcast devoted to sound doctrine and biblical truth. He holds a Masters of Divinity from Alliance Theological Seminary.
---
---