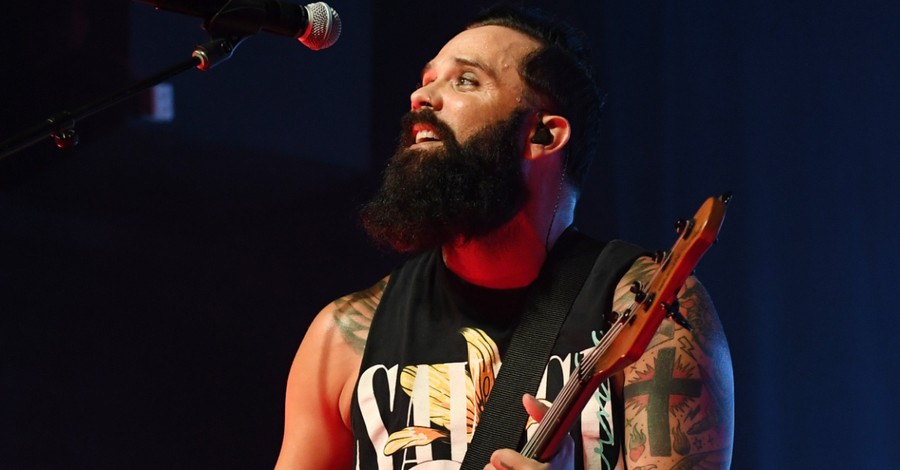 Skillet frontman John Cooper says that Christian events, including the upcoming Rock the Universe 2023 at Universal Studios in Orlando, Florida, are a great way to help restore the family dynamic in the United States.
"Even in culture right now, even if you were to take the religious aspect out of something like this, you've really only got two events that bring Americans together, which is sports and music," Cooper told The Christian Post in a recent interview. "We can't agree on anything. But you go to a concert or a sporting match, and everybody [is] sort of like, 'OK, we can at least agree on this. We're here to have fun.'"
He noted that even non-Christian families have attended the Christian music Rock the Universe event to spend time together and enjoy the music.
"Not that everybody there is a Christian or even religious, but a large percentage of people are,
and they're joining together ... because you all agree on something. What we agree on, usually for lots of people, is that Jesus is the Way, the Truth and the Life, and we want to celebrate that!" Cooper declared.
"We can celebrate that with all kinds of people, whether you're talking about class, ethnicity, whatever that may be or even denomination," he added. "So we're coming together to say, we're putting some of our differences aside because we agree that Jesus Christ is Lord. And that's a really wonderful thing."
"I've met people who said, 'I gave my life to Christ at a Christian music event, like Rock the Universe, and now I'm here, and I'm bringing my kids at the very place that I gave my life to Christ,'" he said.
Cooper, who hosts the Cooper Stuff podcast, believes that America is experiencing an "awakening" as the Church stresses the importance of unifying families.
"There's an awakening happening in America right now, among religious people and non-religious people, that we're losing our kids," the musician explained. "What I'm excited about is, I think the Church has the answer to that. The Church has always had the answer to that because God creates a man and a woman to get married and have children and raise their kids in the fear and admonition of the Lord."
"You're supposed to be a little church of your own, if you're a family, 'You are a little church of your own' is what Charles Spurgeon used to say. So I think people are realizing that," he added.
Rock The Universe, which will take place Jan. 27-28, is Florida's biggest festival. This year marks the 25th year Universal Studios has hosted the event. Skillet, Tauren Wells, Zach Williams and Matthew West were listed among the headliners.
Photo courtesy: ©Getty Images/Ethan Miller/Staff
---
Milton Quintanilla is a freelance writer and content creator. He is a contributing writer for Christian Headlines and the host of the For Your Soul Podcast, a podcast devoted to sound doctrine and biblical truth. He holds a Masters of Divinity from Alliance Theological Seminary.
---
---