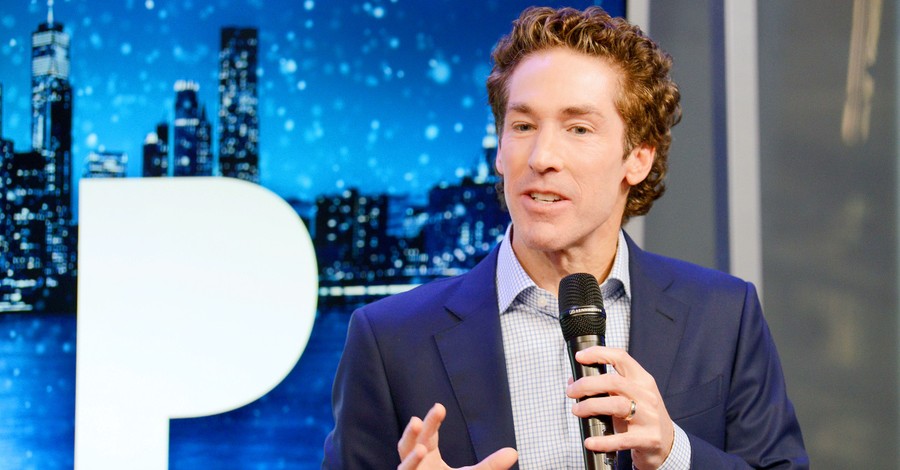 ---
Televangelist Joel Osteen will be hosting a special Easter service this weekend featuring several well-known names at Lakewood Church.
In an interview with TMZ, Osteen shared that Kanye West, Mariah Carey, and Tyler Perry will partake in the virtual service along with the Lakewood choir.
Although Osteen has collaborated with West and Perry in the past, this will be Mariah Carey's first time collaborating.
Deadline reports what each guest will be doing for the service. Carey will be performing her song "Hero", honoring the first medical professionals and first responders working in the COVID-19 pandemic.
"I have known Mariah from years past, and we'd talked about doing some things," Osteen said. "They actually contacted us because she wanted to show some support and honor to the first responder[s]… and do her part to bring hope and uplift the nation."
While Kanye's plans are not fully detailed, Osteen noted that West's Sunday Service Choir will be present. West has hosted his Sunday Services all throughout 2019 in multiple locations, including Lakewood Church.
"He's handling that part," Osteen said. "I'm not so sure exactly what he's going to do but he sent me a couple of pictures where it looks like they're going to keep the social distancing. I don't know, Kanye is one of a kind. He'll figure out some way to do it."
As for filmmaker Tyler Perry, Osteen indicated that he has a special message in place.
"Tyler has spoken at my church before," he explained. "He's a very powerful speaker so he sent us a five-minute clip where he's just encouraging everybody through this difficult time. He's just a very powerful speaker and a very loving man and a very generous man."
"It just all came together," Osteen added. "I don't know that I did it too much, but it just kind of fell into place."
Also featured in special prayer segments will be Houston Police Chief Art Acevedo and Houston Fire Chief Sam Peña.
At the conclusion of the TMZ interview, Osteen gave his thoughts regarding social distancing guidelines and pastors who refuse to follow them.
"I don't want to judge anybody else because people feel strongly about their faith," he said.
"It's not a lack of faith that we're not having services, it's a respect to mankind."
The service will be recorded this Friday, April 10.
Related:
Joel Osteen, Kanye West to Host Massive Evangelical Event at Yankee Stadium
'The Only Superstar Is Jesus,' Kanye West Says During Testimony at Joel Osteen's Church

Photo courtesy: ©Getty Images/Bonnie Biess/Stringer
---
Milton Quintanilla is a freelance writer. He is also the co-hosts of the For Your Soul podcast, which seeks to equip the church with biblical truth and sound doctrine. Visit his blog Blessed Are The Forgiven.