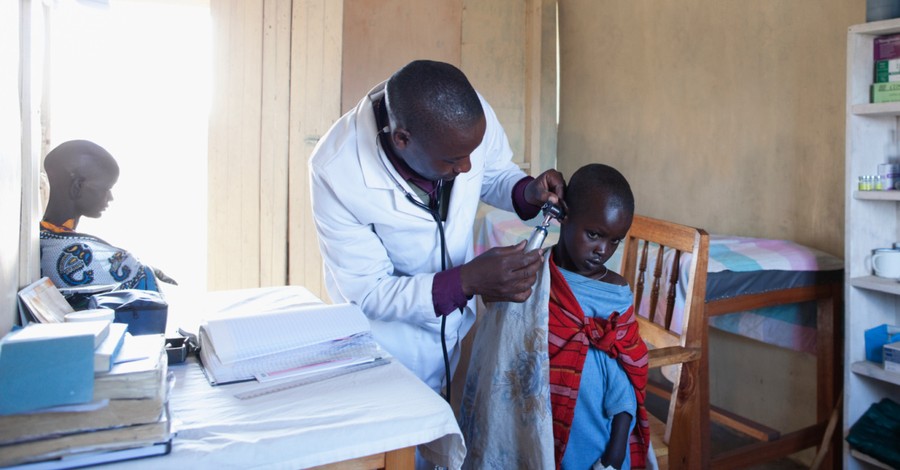 A Jewish couple from New York is donating $18 million to fund Christian medical missions in Africa, where access to medical care is scarce.
According to The Christian Post, Jewish entrepreneur Mark Gerson and his wife, Rabbi Erika, made the donation. The Gersons identify as traditional practicing Jews. They attend the congregation of Rodeph Sholom in Manhattan.
The couple, who has donated millions of dollars to doctors traveling to impoverished African communities over the years, is considered one of the largest private supporters of Christian medical missions in Africa.
According to Mark, an investor and co-founder of the international consulting firm Gerson Lehrman Group, the $18 million donation comes from his family's personal savings. The funds will go toward expanding access to medical care in underserved communities in Africa.
"The best investment that one can make, whether in a business context or nonprofit context, is by supporting Christian missionary doctors working in Africa," Gerson told The Christian Post in an interview.
Gerson, who also co-founded the humanitarian aid organization African Mission Healthcare, told The Christian Postthat in some cases, there is just one doctor for every 10,000 to 40,000 people.
"The stats are horrifying. … We were able to see over a long period of time the extraordinary work that Christian missionary doctors were able to do with very limited resources," he added.
According to the African Mission Healthcare website, Africa only possesses 3 percent of global healthcare workers though the continent suffers from 24 percent of the world's diseases.
Gerson noted that due to lack of expertise, in many African countries, there are typically very few doctors who are trained to be specialists or surgeons and are therefore unable to perform surgeries.
"The implications of this is that if you're a mother and you go into labor, and there is anything remotely complicated, you might not be able to get a C-section," he explained. "And that's why in Uganda and other African countries, only 20 percent of women who need a C-section get it, which means that 80 percent don't."
He added that a woman who needs a C-section but cannot get one is at risk of "a number of birth injuries" or death.
As part of the large donation to medical missions in Africa, Gerson says that every $250 will help fund a C-section. The money will also be used to finance infrastructure, provide oxygen for medical use, and power hospital housing for African patients who need it.
Gerson's donation will reach several African countries, including Kenya, Uganda, Malawi, Sudan (Nuba Mountains), Liberia, Burundi and Ethiopia.
The multinational investment bank and financial services company Union Bank of Switzerland (UBS) contributed an additional $2 million to the Gersons' $18 million donation, making the total amount given $20 million.
Photo courtesy: ©Getty Images/Hugh Sitton
---
Milton Quintanilla is a freelance writer and content creator. He is a contributing writer for Christian Headlines and the host of the For Your Soul Podcast, a podcast devoted to sound doctrine and biblical truth. He holds a Masters of Divinity from Alliance Theological Seminary.
---
---