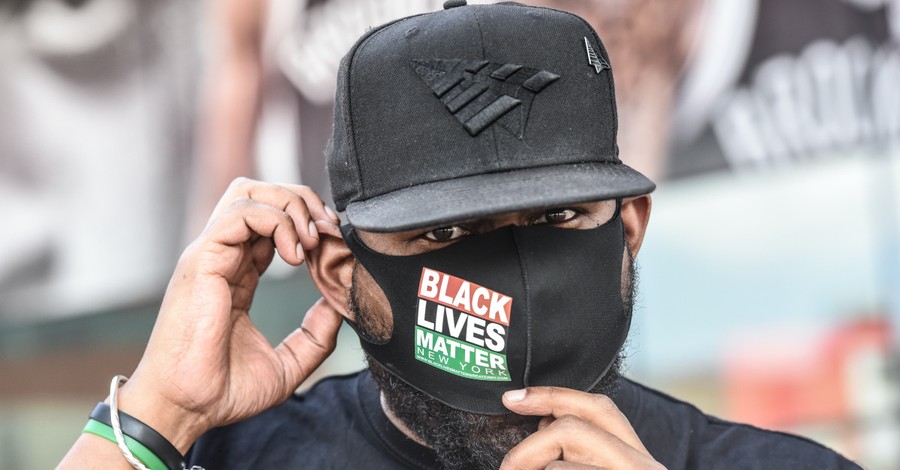 ---
In an interview with Fox News, Hawk Newsome, the head of Black Lives Matter of Greater New York, claimed Jesus was "the most famous black radical revolutionary in history."
On Wednesday evening, Fox News Host Martha MacCallum had Newsome on her show The Story to discuss his thoughts on violence and the Black Lives Matter Movement
MacCallum started out the interview by noting that Newsome has previously made comments about the necessity of violence in certain situations. MacCallum then asked the activist, "What exactly is it that you hope to achieve through violence?"
Newsome retorted by citing how America "is built upon violence," adding, "for any American to accuse us of being violent, it's extremely hypocritical."
Newsome also noted that the BLM movement is about "saving lives", not "abusing police officers."
"We are talking about protecting lives and there is nothing more American than that," he asserted.
Newsome also cited the Second Amendment and how it was hypocritical for Americans to look at Black people as violent when they talk about "arming themselves and defending themselves."
"But when White people grab assault rifles and go to our nation/state capitals, it's all good," Newsome added.
MacCallum went on to address remarks Newsome made in a different interview about wanting to "burn down the system."
"So that makes me think that you want to burn it down," MacCallum said.
Newsome responded: "If this country doesn't give us what we want, then we will burn down the system and replace it. All right. And I could be speaking figuratively, I could be speaking literally. It's a matter of interpretation," he added.
Newsome went on to cite the success Black rioters had in the 1960s. He claimed that when Black people were rioting in the 60s, they had the "highest growth and wealth and property ownership."
While Newsome does not "condone nor condemn the riots," he does believe that the current uprising will lead to change in the country.
"When people get aggressive and they escalate their protests, cops get fired, now, you have police officers, you have Republican politicians talking about police reform. I don't condone nor do I condemn rioting, but I'm just telling what I observed," Newsome said.
MacCallum then quoted Dr. Martin Luther King, Jr, saying, "Let us be dissatisfied until that day when nobody will shout, 'White Power!' when nobody will shout 'Black Power!' but everybody will talk about God's power and human power."
"Do you agree with that?" she asked, noting that Newsome considers the late Reverend "an anomaly."
"I love the Lord," Newsome responded. "And my lord and savior, Jesus Christ, is the most famous black radical revolutionary in history," he asserted.
"He was treated just like Dr. King. He was arrested on occasion, and he was also crucified or assassinated."
"This is what happens to black activists, we are killed by the government," he continued.
"And it's just the hypocrisy and the white supremacy in America and in the world that show us portraits of a pasty, white Jesus," said Newsome. "Jesus was not White; we all know this."
MacCallum responded that Jesus "is Jesus to all Christians and people interpret him in imagery in different ways."
"Obviously, he was from the Middle East. We all know that. That's obvious," she added.
"So, he wasn't a white man," Newsome said again. "We all know that, right? We all know Jesus wasn't white, right?"
Newsome repeated the question several times as MacCallum was trying to close out the interview.
"I appreciate where you're coming from and I appreciate you coming on tonight and I know you're very passionate and that you want what's best," MacCallum said. "So, everybody has different aims and different ways to get there."
"I just want black liberation and black sovereignty, by any means necessary," Newsome concluded.
Photo courtesy: ©Getty Images/Stephanie Keith/Stringer
---
Milton Quintanilla is a freelance writer. He is also the co-hosts of the For Your Soul podcast, which seeks to equip the church with biblical truth and sound doctrine. Visit his blog Blessed Are The Forgiven.