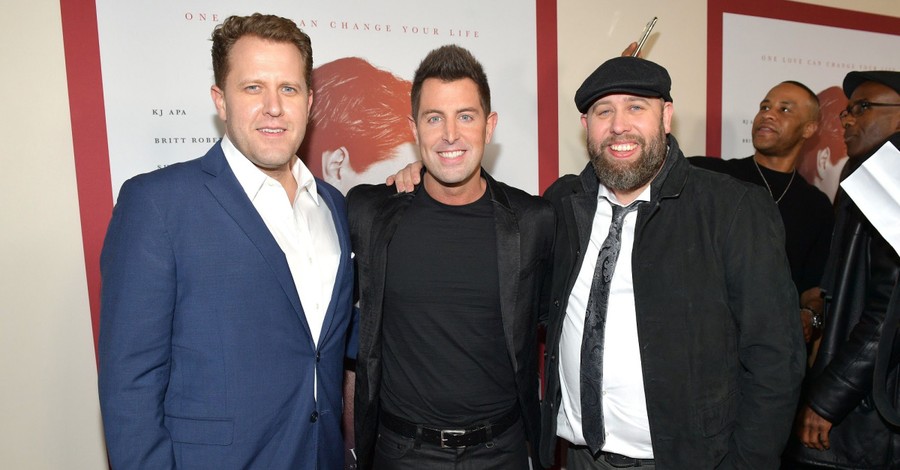 Grammy-nominated Christian artist Jeremy Camp has a new album coming out next month, and it was inspired by what God taught him throughout the COVID-19 pandemic.
Camp's initial reaction to the pandemic, like millions of Americans, was to get it over with.
"I remember that feeling I had — 'I just want to get through this. I can't wait to get through this,'" he told The Christian Post.
However, the 43-year-old singer revealed what God told him in that moment that would change his mindset: "Jeremy, I want to get through to you during this. I want to teach you things during this. You have to be willing to listen and not just try to get through it."
"It was kind of a shift of mindset for me," Camp explained. "It really was such a beautiful picture of allowing God to do the deep work in our hearts that we all need to do. I know that I need some deep work in my heart."
"I realized that when you allow God to speak to your heart, what flourishes and what comes out is such life and such joy and hope and peace," he continued. "All of those things come out when you let the Lord speak to your heart and whatever circumstance you're in."
Camp, who admitted he's a "control freak," shared that the biggest lesson God taught him in the pandemic was to relinquish that desire for control and trust in Him alone.
"I think one of the things that you realize is, I can't control this," he said. "It's daily saying, 'OK God, I'm going to trust you. I'm not going to try to understand this, because I don't understand it. I don't understand, still, what's happening.' And He says, 'I'll direct you.'"
It was also in light of that encounter with God that inspired Camp's latest single "When You Speak," which will be featured on the upcoming album, also titled When You Speak.
"I find it's always the lie that is loudest / I know the One with the power / Is never the one who is shoutin'," the song's opening lyrics state.
"Everyone's experiencing just those lies of anxiety and depression ... fears and worries and doubts," he told The Christian Post. "The enemy is trying to steal, kill and destroy. He's throwing his lies, and the voices that are the loudest in our head are those things. And God is just saying, 'I have the power. Trust me.'"
Camp also revealed how the new album is a result of personal reflections in the past few decades of his life and how God spoke to him throughout that process.
"Imagine having a whole year-and-a-half to process through the past 21 years of your life, because I was forced to, in a good way," the singer said.
"God reached down deep in my soul like and pulled out some things that needed to be said," Camp continued. "I'm excited for people to hear the whole thing ... because there's a whole theme of things that God speaks when we hear His voice."
When You Speak is scheduled for release September 10th.
Photo credit: ©Getty Images/Matt Winkelmeyer/Staff
---
Milton Quintanilla is a freelance writer and content creator. He is a contributing writer for Christian Headlines and the host of the For Your Soul Podcast, a podcast devoted to sound doctrine and biblical truth. He holds a Masters of Divinity from Alliance Theological Seminary.
---
---