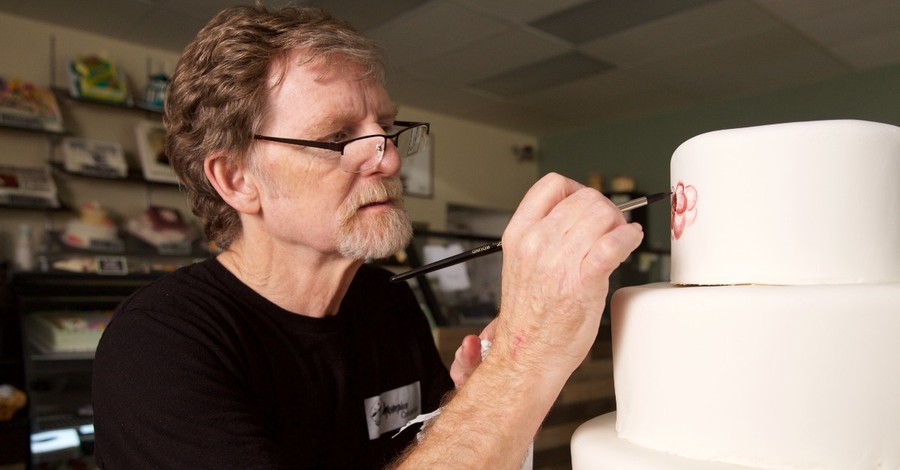 ---
Colorado baker Jack Phillips is back in court, and this time he is seeking to appeal a ruling that punished him for refusing to bake a cake celebrating a gender transition.
As Christian Headlines previously reported, a Colorado district court judge fined Phillips of Masterpiece Cakeshop last year for refusing to bake the cake for Denver Attorney Autumn Scardina.
Scardina, a transgender woman, filed a lawsuit against Phillips in 2017 for refusing to design the gender transition cake because it did not align with his Christian faith.
On Wednesday, attorneys with the conservative Christian legal advocacy group Alliance Defending Freedom argued before the Colorado Court of Appeals that the ruling violated Phillips' First Amendment rights. Alliance Defending Freedom is representing Phillips.
"No one should be forced to express a message that violates their beliefs and conscience," said ADF Senior Counsel Jake Warner, who argued in court on Phillip's behalf, in a statement.
"Activists and state laws have threatened artists like Jack and graphic artist Lorie Smith because they can't express messages on marriage and gender that violate their core beliefs. In this case, an activist attorney demanded that Jack create expressive cakes to test him and 'correct the errors' of his thinking," Warner added. "The attorney even promised to sue Jack again if the case is dismissed for any reason. Free speech is for everyone. The Constitution protects the freedom of every American to express ideas even if the government disagrees with those ideas."
On the same day Scardina requested the cake, the U.S. Supreme Court agreed to hear a separate case involving Phillips, who was already facing legal actions for refusing to bake a cake celebrating a same-sex wedding in 2012. The nation's high court ruled in favor of Phillips in 2018.
According to The Denver Post, ADF is also representing Denver web designer Lorie Smith before the Supreme Court. Smith, a professing Christian, is challenging Colorado's anti-discrimination law, noting that she would be willing to create wedding websites for all her clients except same-sex couples since homosexuality is inconsistent with her beliefs.
Related:
Court Fines Masterpiece Cakeshop for Declining to Bake a Gender Transition Cake

Photo courtesy: ©Alliance Defending Freedom, used with permission.
---
Milton Quintanilla is a freelance writer. He is also the co-hosts of the For Your Soul podcast, which seeks to equip the church with biblical truth and sound doctrine. Visit his blog Blessed Are The Forgiven.