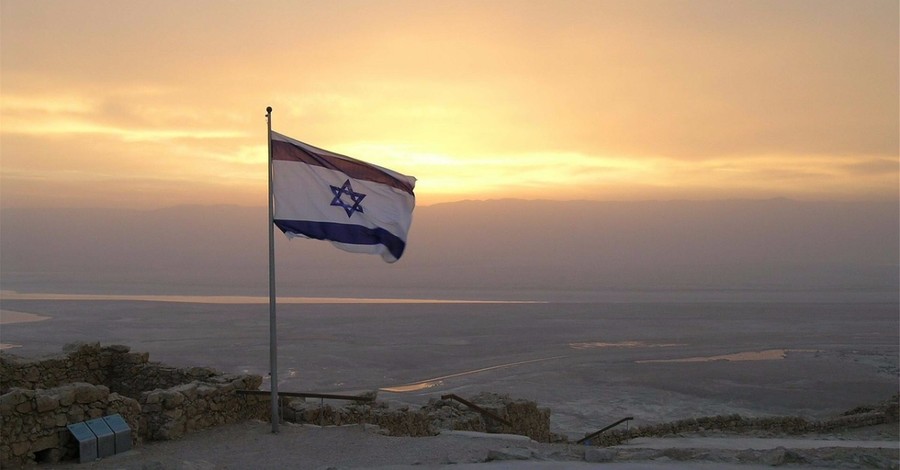 As Iran continues to advance its nuclear program, Israel is developing military plans to push back against it if necessary.
In a briefing attended by CBN News, an Israeli security official told journalists that Iranians today "are closer to creating fissile material for nuclear weapons than they ever were in the past."
"In light of Iranian progress of their nuclear program, we are preparing for all options and scenarios, including military capabilities," the official said.
The official also warned that Iran is attempting to reshape the Middle East through "subversion, terrorist financing and arms exports" as it establishes itself in unstable countries across the region.
In response to the developments, Israel has laid out various options, including having its military establish a headquarters to directly deal with Iran.
The Holy Land also plans to build a counterforce against Iran by garnering support from neighboring Arab countries through the Abrahamic Accords and its close relationships with
Egypt, Jordan, Greece and Cyprus.
"The historic change in relations with Arab countries will also include security components," the security official explained. "Security cooperation has improved and intensified in recent months. This is an opportunity for any country that wants to be involved in the region to deal with common threats."
The terrorist group Hezbollah is also a concern for Israel as it expands its influence over a vulnerable Lebanon, which is currently facing a political and economic crisis.
"The source of instability in Lebanon is the terrorist organization Hezbollah that exploits the state's resources for Iranian interests," the security official said. "It is of vital importance to intensify international pressure to promote political and economic reforms, as a condition for infrastructural and economic assistance in order to stabilize the country."'
Together with Iran, Hezbollah "continue to establish themselves in Syria and threaten Israel," the official added. "Israel will continue its campaign in this gray area and will continue for as long as it takes in order to protect the citizens of Israel."
Should a conflict break out, Uri Gordin, chief of the army's Home Front Command, told AFP that Israel could fire about 2,000 rockets per day against Hezbollah.
In the meantime, Israel would rather handle the situation with Iran through diplomatic efforts instead of military force.
Israel had previously opposed signing onto the Iran Nuclear Deal in 2015, in which world powers signed with Iran to keep the country from using its nuclear program. But Israel would consider a new deal if it meant that Iran would never have access to nuclear weapons.
In collaboration with Israel and its allies, the Biden administration is trying to renegotiate the Iran Nuclear Deal after former President Donald Trump dropped out of it in 2018. Last week, Secretary of State Antony Blinken hinted that the U.S. could resort to using force if diplomacy efforts fall short.
"Time is running short," Blinken said. "We are prepared to turn to other options if Iran doesn't change course, and these consultations with our allies and partners are part of it. We will look at every option to deal with the challenge posed by Iran."
Photo courtesy: Pixabay
---
Milton Quintanilla is a freelance writer and content creator. He is a contributing writer for Christian Headlines and the host of the For Your Soul Podcast, a podcast devoted to sound doctrine and biblical truth. He holds a Masters of Divinity from Alliance Theological Seminary.
---
---