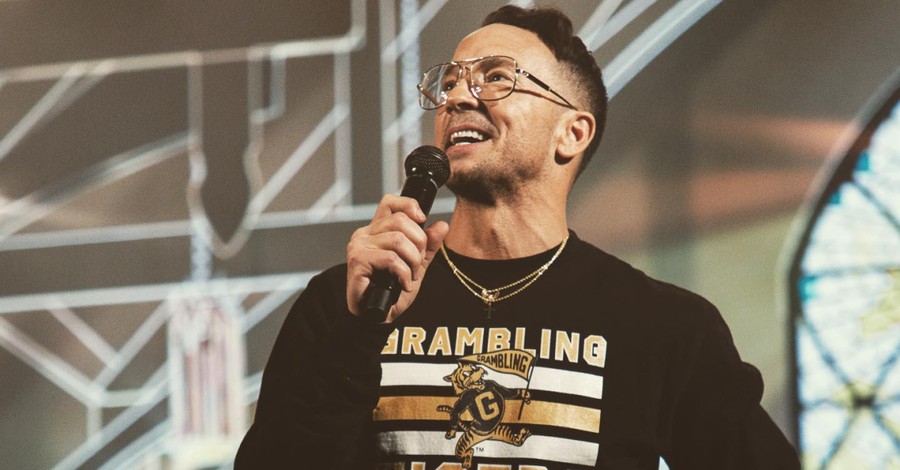 According to a new internal investigation report obtained by The Christian Post, former Hillsong NYC pastor Carl Lentz had engaged in multiple affairs with women and caused several Hillsong staffers to suffer from mental illnesses because of his abusive behavior.
An internal investigation was conducted by the NYC-based law firm Zukerman Gore Brandeis & Crossman, LLP on behalf of Hillsong after Lentz was fired from the church in November 2020. Lentz was terminated due to leadership and moral issues, including cheating on his wife, Laura.
After concluding their investigation, Zukerman Gore Brandeis & Crossman, LLP submitted a 51-page report titled "Internal Investigation Report Regarding Carl Lentz and Other Matters" to Hillsong on January 11, 2021.
On April 1, a Hillsong Church spokesperson confirmed to The Christian Post that the report, which included interviews from former and current staff and former and current volunteers, was authentic.
The report details multiple allegations against Lentz, including manipulation, abusive behavior and sexual misconduct. Witnesses also "described Lentz as repeatedly reinforcing the idea that New York was separate and apart from Australia," where Hillsong was originally founded.
"Although Lentz denies it, multiple staff in New York recall Lentz saying that 'Australia is dead to us' and other comments to similar effect," the report states.
Multiple staffers and volunteers interviewed for the report described Lentz's behavior as abusive and manipulative. Some even said that their frequent interactions with him caused them to suffer from a mental illness.
"It was not uncommon for volunteers and staff who had frequent interaction with Carl Lentz to report that such interaction had 'caused' them to suffer from mental illness," investigators wrote.
Staff also complained about how Lentz reportedly asked to be picked up from the airport.
"One person would drive Lentz home while the other person would wait and pick up Lentz's luggage," the report states.
Lentz, who investigators interviewed in December 2020, admitted that he needed "two drivers to pick him up at the airport because he would have one staff member pick him up and have a second person pick up his luggage. He stated that this was 'completely Hillsong standard.'"
Regarding sexual misconduct, Lentz was allegedly involved in three affairs, received suspicious massages and exposed himself to his housekeeper on three occasions.
Investigators say Lentz "appeared to be generally forthcoming and candid" while discussing most of the sexual misconduct accusations.
Lentz did, however, deny exposing himself to his housekeeper and asserted that she was not trustworthy. At the same time, he acknowledged that he is "a very good liar" when it came to covering up his misdeeds.
Lentz also confessed to engaging in what he described as "manipulated intimacy" with Hillsong Boston co-lead pastor Leona Kimes, who previously served as the Lentz's nanny for seven years. In a May 2021 post on Medium, Kimes accused him of "repeated sexual touching," a claim Lentz denied at the time.
The report further highlights Lentz's months-long affair with New York fashion designer Ranin Karim, which ended after compromising texts were discovered on Lentz's computer.
Lentz, who had been with Karim until his firing from Hillsong NYC in 2020, also told investigators that he was involved in another "inappropriate relationship" with a woman he met in a Brooklyn deli in August or September 2020. He had listed the woman in his contacts as "Germany."
"He stated that he saw this woman two times and that their contact was sexual in nature but did not involve sexual intercourse. He stated that Germany is not affiliated with the church, and she did not participate in or attend Hillsong," investigators wrote. "Lentz remembers leaving one night and texting her saying that he was in a relationship and could not meet her anymore."
On Monday, Laura Lentz took to social media to defend her family amid the scandal.
"My family has remained silent throughout this ordeal because our priority has been the healing of our family. This does not mean we do not have a lot to say!" she captioned a graphic on Instagram that says, "Enough is enough."
"When the time is right, we have a lot to say about what has happened as well as speaking directly to the RELENTLESS lies, accusations and hypocritical scapegoating that has sadly been so prevalent. Until then, we are so grateful for the constant support of so many. Your kindness has meant the world to us. We are looking forward to a brighter day," he concluded.
According to Religion News Service, a legal representative for the couple revealed that "Laura and Carl Lentz are aggressively moving forward with legal action due to these libelous claims that are rooted in lies and misinformation."
Related:
Hillsong NYC Pastor Carl Lentz Fired for 'Leadership Issues, Moral Failures'
Fired Hillsong Pastor Carl Lentz to Seek Treatment for 'Depression, Anxiety, Pastoral Burnout'
Hillsong Dallas Pastors, Who Helped Start NYC Location with Carl Lentz, Resign
Hillsong Founder Brian Houston Addresses Carl Lentz Scandal, Admits to Allowing Celebrity Culture
Carl Lentz Breaks Silence Following Firing from Hillsong: 'I Was Unfaithful in My Marriage'
Photo courtesy: ©Carl Lentz Facebook
---
Milton Quintanilla is a freelance writer and content creator. He is a contributing writer for Christian Headlines and the host of the For Your Soul Podcast, a podcast devoted to sound doctrine and biblical truth. He holds a Masters of Divinity from Alliance Theological Seminary.
---
---