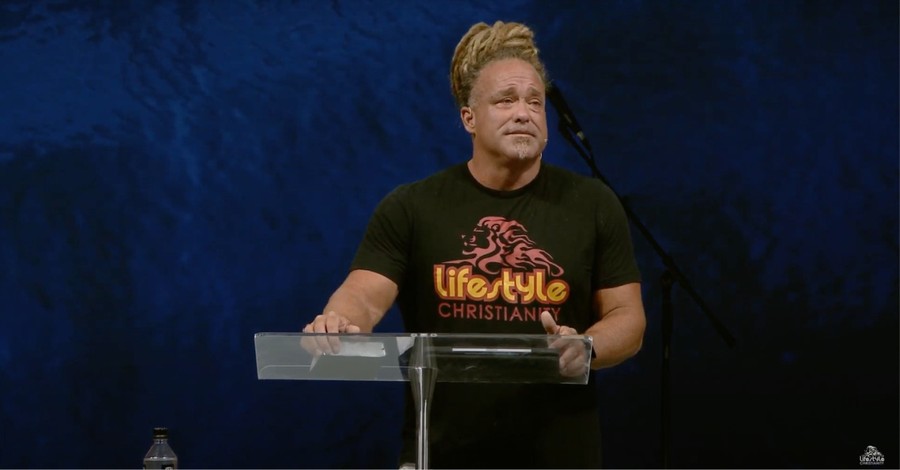 Drug addict turned evangelist Todd White openly confessed that he has been undergoing a spiritual transformation and has shifted how he teaches the Bible.
White, who is the founder and president of Lifestyle Christianity, preached a sermon on Sunday noting that God had been strongly dealing with him in the past six months.
White started out by offering an analogy by modern evangelist Ray Comfort who insisted that there is a fine line between a man-centered gospel and the Good News of Jesus Christ.
Noting that the "Bible says we are dead in our sin," White then shared that he feels "like I just met Jesus again! There's just this rekindled thing inside of me."
"This has been the hardest season of my life," he shared. "I'm like, 'Lord, what are you doing?' He said, 'I'm pruning every branch that you have.' I'm like, 'It's not OK. It hurts.' And He said, 'If you were dead, it wouldn't hurt. There are parts of you that need to die. I'm going to kill them.'"
White shared that this convicted him and showed him that he had not been preaching "the whole Gospel."
"I repent!" White exclaimed. "You have no idea. I will not be responsible. I believe that when I preach that the blood of people is on my hands."
White also rebuked the modern church for preaching a feel-good message instead of addressing sin and stressing repentance.
"When you come into the Gospel because you came in for a better life," he explained, "you've come in for the wrong Gospel. When you come to Jesus because He's gonna give you this and He's gonna give you this, you really didn't surrender.
"See, what you're saying is, 'I've come to get this.' What you've done is a taste test to see if it's true. It's the same thing as getting a buzz: 'Well, I'll try this Jesus thing. Maybe there's a buzz in it.' That's not Jesus," White continued.
"The Gospel brings conviction," he asserted. "Righteousness is the answer. I want to be convicted of sin, leave my sin, leave that, and enter into being convicted of righteousness. That's the goal of the Gospel."
White also stressed that the sign of true repentance is that "you hate sin" and that the goal of every Christian is to conform to Christ.
According to Faithwire, White has been criticized in the past as a heretic for preaching the prosperity gospel as highlighted in the Christian docuseries, "American Gospel."
A portion of the film discussed how White was a successor to prominent televangelists such as Benny Hinn and Kenneth Copeland, whom White said was his "spiritual father."
White had slammed the docuseries back in May as "demonically inspired" after someone sent him a DVD to compare his teachings with the Bible.
On Monday, the makers of American Gospel stated on Facebook that they were encouraged by White's alleged repentance and publicly invited the evangelist for an interview in the third film of the docuseries, which will be released in 2021.
Photo courtesy: ©Tod White - Lifestyle Christianity
Video courtesy: ©Tod White - Lifestyle Christianity
---
Milton Quintanilla is a freelance writer and content creator. He is a contributing writer for Christian Headlines and the host of the For Your Soul Podcast, a podcast devoted to sound doctrine and biblical truth. He holds a Masters of Divinity from Alliance Theological Seminary.
---
---