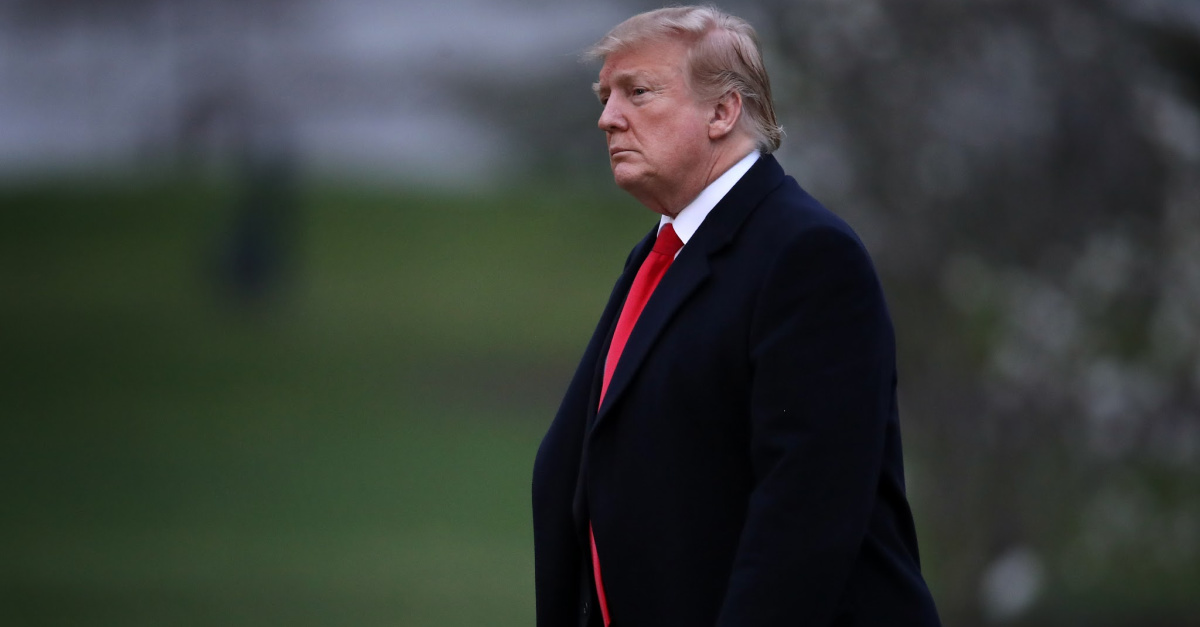 ---
President Donald Trump was recently asked in an interview if he believes that he was appointed to the office of the presidency by God "for such a time as this."
On Monday, CBN News Political Analyst David Brody sat down to discussed a myriad of topics with the President, including his support from evangelicals and claims by some that he was chosen by God for the presidency.
In the interview, Brody noted that former White House Press Secretary Sarah Huckabee Sanders and U.S. Secretary of State Mike Pompeo have both asserted that God put Trump in the White House. He then asked the president if he believed that to be true.
Trump skirted around the question but noted that Dr. Ben Carson had expressed the same sentiment to him while he was running against him in the 2016 Presidential election.
"And he said to me, 'you know, you're gonna win,'" Trump said, quoting Carson. "I said, 'Ben, I'm running against you. What are you telling me?' He said, 'you're going to win because God put you here for this occasion.'"
"I said, 'what a lovely thing to say.' That was the first one that I heard, from Ben Carson. And it was during the campaign, I was running against him, and he was saying, I'm gonna win. He's a very high-quality guy. He's done a great job in the administration." Trump told Brody.
When asked again if he bought into the idea of being ordained by God, Trump said, "I almost don't even want to think about it. Because you know what, all I'm gonna do is, I hope it's true."
He continued, "All I'm going to do is I'm going to do my best. And part of what I'm doing my best one is for the religious community beyond evangelical, evangelicals a very big part is very important to me."
Trump then noted his gratitude for having the support of the late evangelist Billy Graham.
"I was so honored when Franklin Graham said that his father voted for me. And that was something that Billy Graham has never announced, who he was voting for," Trump said.
"But Franklin Graham said his father voted for me. He went public with it. As you know, to me, that was a big moment because I have such respect for Franklin and for the family and Billy Graham is really great."
When asked what it would mean for America if Joe Biden is elected as the next president, Trump issued a warning about religious liberty.
"Well, I can tell you what it means for your religion," warned Trump. "It means choice. It means that you're going to put a radical Lefty on the Court and that's going to be the end of pro-life, it won't even have a chance. So, that's what it means. As you know, nobody has been more pro-life as president than I have."
Trump also pointed out how a potential Biden presidency would have the Democrat Party place more "radical Left judges" throughout the court system and the Supreme Court.
"I think I'll have close to 300 judges by the time I finish my first term, hopefully, a lot more than that, but it's a record number and we have pro-life judges, and you look at the Supreme Court, they're pro-life, so we'll see what happens," he said.
With last week's 6-3 outcome with the LGBT civil rights case, Trump feared the worst for the religious liberty of evangelicals.
"If you have a radical Left group of judges, religion I think will be almost wiped out in America," the President cautioned. "If you look at it, pro-life will be absolutely wiped out. So, if you have that happening, pro-life is going to be out. It's going to be gone," he said.
Photo courtesy: ©Getty Images/Win McNamee/Staff
---
Milton Quintanilla is a freelance writer. Visit his blog Blessed Are The Forgiven.