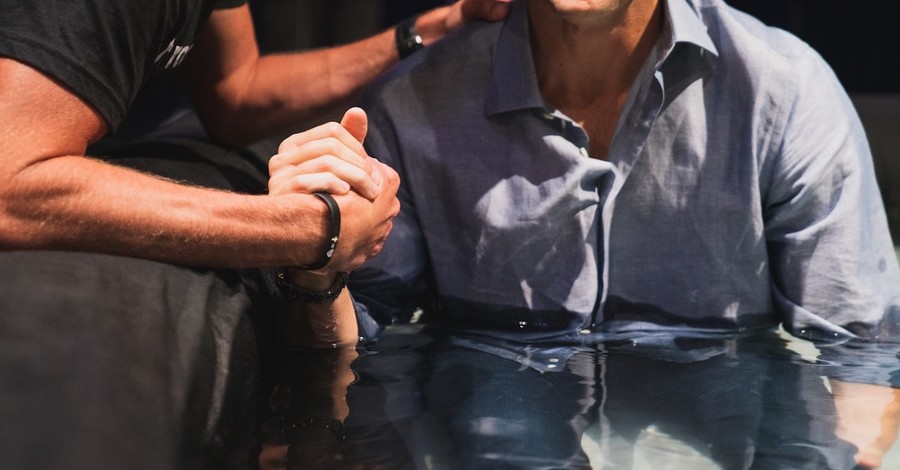 A testimony of a former Satanist went viral after he shared how God saved his life.
Carl Sartor, 35, explained how he came to Jesus Christ after years of running away from Him. He previously lived as an atheist for 15 years and a Satanist for five years.
"I've never been a spiritual person. I believed when you die, you was dead. That was it. I've been running from God since I was about five. I would argue you tooth and nail that he did not exist," Sartor wrote on Facebook Sunday.
"I was living in a vicious cycle of drugs and alcohol. I had a severe anger problem," he continued. "I blamed everyone and everything. I also blamed God."
Last November, however, Sartor started attending Cross Church in Parkersburg, West Virginia, after hitting rock bottom in his life and almost committing suicide. He noted that Minister Rich Walters had invited him to the church over a year ago, but Sartor wanted nothing to do with God at the time.
"He said, 'I'd love to have you for service.' I said, 'I walk a different path, buddy," Sartor told CBN News. "You'd never catch me there. It will be a cold day in hell before you see me in church.'"
That invitation, however, would ultimately lead Sartor to Christ.
"We didn't even get to the preaching yet because we were still singing, praising, and worshipping. We didn't even make it 15 minutes in that service before he ran to that baptismal tank," Walters shared on Facebook.
"Today, he's a worshipper. Today, he's a believer. Today, he's my brother in Christ. It's like the old song says…' There's just no telling what you're gonna do, in that moment Jesus gets a hold of you!!!!' Praise God!!!" the minister said.
Walter's post included two photos of Sartor taken just several weeks apart. The first photo shows him wearing a "Saved by Satan" shirt, and the latter shows him being baptized at church. The testimony went viral, and the Facebook post has 34,000 likes, 8,500 comments and 11,000 shares.
"I feel completely whole. I feel at peace with myself. There is no longer a void," Sartor told CBN News. "Everything has changed about me."
"I'm spiritually alive now, and that happened when He wrapped His arms around me...and I felt that love," he continued.
Now that Sartor's life has been transformed, he hopes that others will be able to experience the same kind of transformation he underwent.
"For the first time in life, I had a spiritual experience. God is real, and I will continue to walk this path with him beside me. By his grace, I'm by far the best version of me I have ever been. My God is an awesome God, and I pray that everyone gets to experience his love as I have," he concluded his Facebook post.
Photo courtesy: kaleb tapp
---
Milton Quintanilla is a freelance writer and content creator. He is a contributing writer for Christian Headlines and the host of the For Your Soul Podcast, a podcast devoted to sound doctrine and biblical truth. He holds a Masters of Divinity from Alliance Theological Seminary.
---
---