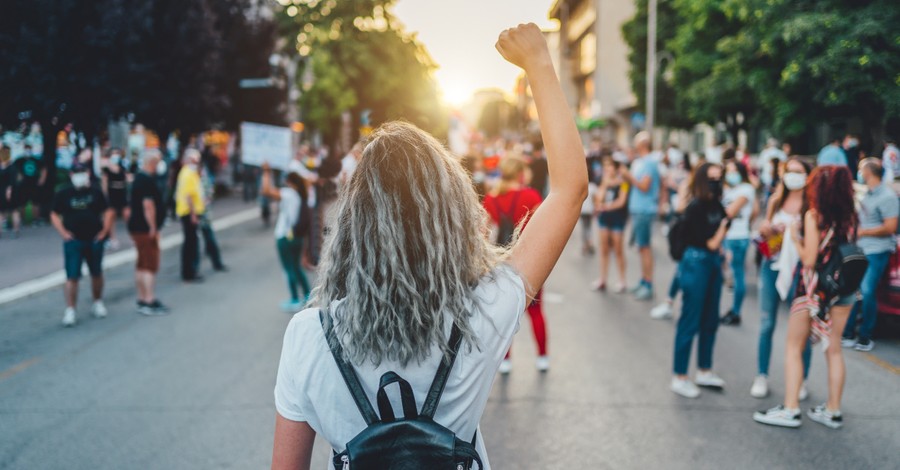 ---
During International Women's Day on Monday, about 200 women from across the United States met in Washington D.C. to protest against President Joe Biden's executive orders promoting the Equality Act and allowing transgender athletes to compete in women's sports.
The event, called Women Picket-DC, was organized by Courtney Piper, who was one of four speakers at the rally at the nation's capital.
Piper told The Christian Post that she is concerned about the growing narrative of self-professed gender identity seen in the past 15-20 years has permeated society at large.
She argued that the general public is "under a mass hypnosis and deceit" in regard to the issue.
"It's the inverse of material reality and spiritual reality," she told the news outlet. "Women are here today to expose the truth and speak truth to power."
Even if Biden signs the Equality Act into law, Piper asserted, "we won't stop fighting."
"We are going to continue to roll out action after action until our voices are heard and our demands are met," she said.
The writing lead for the Women Picket-DC rally, Charlie Rae, further argued that gender identity ultimately "doesn't protect people", despite popular opinion.
"It changes our already existing structures of human rights," she explained. "And I think that a lot of people mean really well, and they want to protect people and implement human rights. That's why we're here too. But gender identity as a concept — transgenderism, the medicalization, the altering of our social policies and institutions — it doesn't protect people."
Rae noted that the efforts behind the rally are nonpartisan because it is embedded in "basic common sense" to know that "women are female."
Other protestors interviewed by The Christian Post shared that they believe the transgender movement is ruining children's lives, arguing that they are "taken advantage of and completely and irreparably altered forever." They also argued that the transgender movement is stripping women of their rights by allowing male to female transgender persons to take spots away from biological females — whether it's in female sports or on a podium.
Photo courtesy: ©Getty Images/LordHenriVoton
---
Milton Quintanilla is a freelance writer. He is also the co-hosts of the For Your Soul podcast, which seeks to equip the church with biblical truth and sound doctrine. Visit his blog Blessed Are The Forgiven.