Milton Quintanilla
| Contributor for ChristianHeadlines.com
| Thursday, April 15, 2021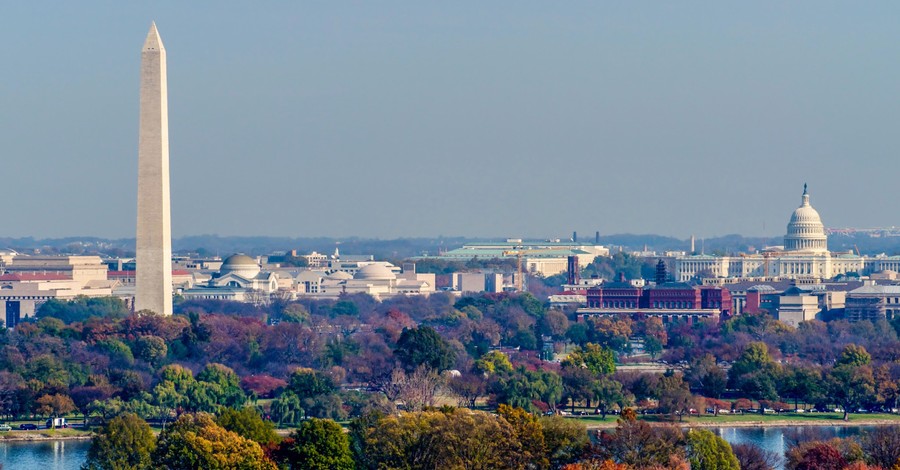 ---
The House Oversight Committee has approved a bill that could make Washington D.C. the 51st U.S. state.
According to Newsmax, the bill, H.R. 51, cleared the Democrat-led committee in a vote of 25-19 along party lines and will be voted on as soon as next week on the House floor.
Not only would the District of Columbia become the 51st state, but it would also reduce the size of the nation's capital to include federal buildings and monuments, the National Mall, White House, Capitol Building and the Supreme Court.
"The United States is the only democratic country that denies both voting rights in the national legislature and local self-government to the people of its capital," Oversight Chairwoman Carolyn Maloney (D-NY) said. "And that is wrong. It violates everything we stand for as Americans."
As reported by CBS News, the bill is highly favored by Democrats, with 215 cosponsors.
The District of Columbia, which has a population of nearly 700,000 people, pays more in federal taxes than 22 states. Despite having a greater population size than Wyoming or Vermont, the district has no representation in Congress with the exemption of Eleanor Holmes Norton, a non-voting delegate.
The D.C. statehood bill has been introduced in Congress each year since 1991 by Holmes Norton. While the legislation passed the House for the first time last year, it was not brought to the floor for a Senate vote, which at the time held a Republican majority.
Even as Democrats narrowly hold the Senate, it is likely the bill will be blocked by Republicans.
One reason GOP lawmakers are against the bill is because the city votes overwhelmingly for Democrats.
"Let's be very clear what H.R. 51 is about. It's all about creating two new Democrat U.S. Senate seats," Representative James Comer of Kentucky, the ranking Republican on the committee, said.
Alternatives to D.C. statehood were also provided by Republicans, such as returning parts of D.C. to Maryland.
Photo courtesy: ©Getty Images/Matt Anderson
---
Milton Quintanilla is a freelance writer. He is also the co-hosts of the For Your Soul podcast, which seeks to equip the church with biblical truth and sound doctrine. Visit his blog Blessed Are The Forgiven.