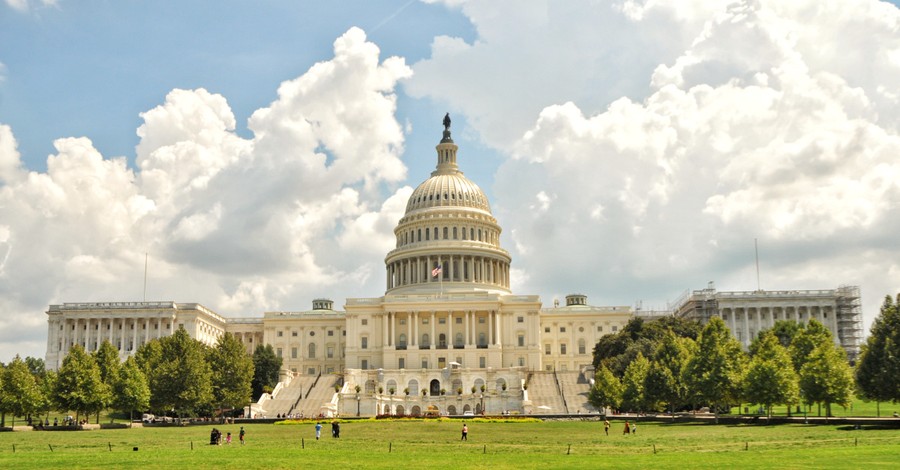 On Tuesday, Democratic lawmakers blocked a resolution that would have condemned the string of violence against churches and pro-life pregnancy centers by abortion supporters in recent months.
According to The Christian Post, Representative Mike Johnson (R-LA) introduced House Resolution 1233 on Tuesday, which would have "[express] the sense of the House of Representatives condemning the recent attacks on pro-life facilities, groups, and churches."
"Since the May 2, 2022, leak of the Supreme Court's draft opinion in Dobbs v. Jackson Women's Health Organization, individuals professing anti-life views have targeted, destroyed, or vandalized numerous pro-life facilities, groups, and even churches to further their radical cause," the resolution states.
In May, a draft of the Supreme Court's opinion on the Dobbs v. Jackson Women's Health Organization case was leaked, revealing that the court was planning to overturn Roe v. Wade, the 1973 decision that legalized abortion nationwide. The news, which was first published by Politico, sparked backlash from pro-choice activists, leading to protests and violent actions against churches and pregnancy resource centers.
Demonstrations were also held outside the houses of the Supreme Court justices who favored reversing Roe. One man was even arrested for attempting to assassinate conservative Justice Brett Kavanaugh.
Nevertheless, the conservative majority maintained their position, and on June 24, Roe v. Wade was overturned.
If Johnson's resolution had passed, the U.S. House of Representatives would have formally condemned the "recent attacks of vandalism, violence, and destruction against pro-life facilities, groups, and churches" and recognized "the sanctity of life and the important role pro-life facilities, groups, and churches play in supporting pregnant women, infants, and families."
Additionally, the resolution would have urged "the Biden Administration to use all appropriate law enforcement authorities to uphold public safety and to protect the rights of" these organizations.
Johnson warned that a lack of action would place churches, pro-life groups and Supreme Court justices at risk of further acts of violence.
"Radical leftists were emboldened by the inaction of this body in the aftermath of the leaked opinion. When will this body stand up against the mob?" Johnson asked. "When will we restore law and order?"
On the same day Johnson introduced his resolution, the House considered a number of other bills, including the Transportation, Housing and Urban Development, and Related Agencies Appropriations Act, the Right to Contraception Act and the Respect for Marriage Act.
The House later approved the Respect for Marriage Act, which, if passed by the senate, will codify same-sex marriage into federal law. The bill garnered support from all House Democrats and 47 Republicans.
Related:
Armed Man Who Wanted to Assassinate Brett Kavanaugh Arrested Near Justice's Home
VA Pregnancy Center Is First Pro-Life Location Vandalized after Roe v. Wade Was Overturned
Abortion Supporters Protest Outside of Justices' Homes: 'I'm Not Going to Be Civil'
Warren, Democrats Pledge to Fine, 'Crack Down' on Pro-Life Crisis Pregnancy Centers

Photo courtesy: ©Getty Images/Padraic Spencer/EyeEm
---
Milton Quintanilla is a freelance writer and content creator. He is a contributing writer for Christian Headlines and the host of the For Your Soul Podcast, a podcast devoted to sound doctrine and biblical truth. He holds a Masters of Divinity from Alliance Theological Seminary.
---
---