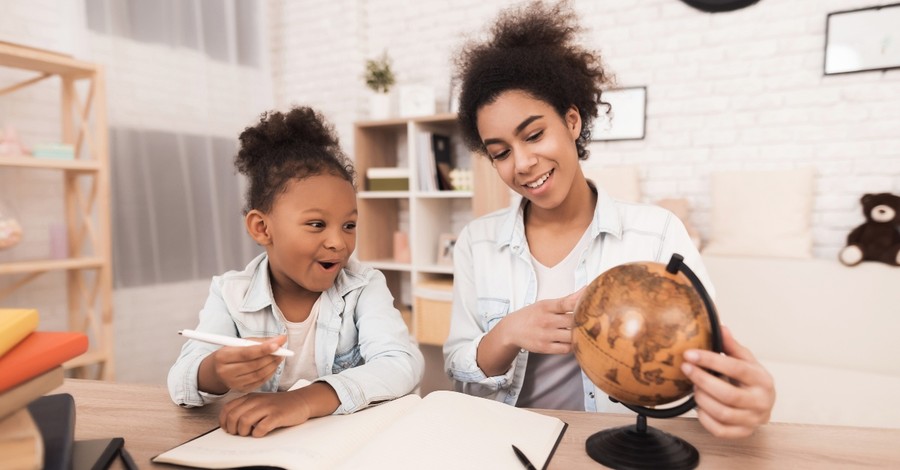 Throughout the COVID-19 pandemic, more parents have decided to homeschool their children in place of sending them to public schools.
According to Census data, 11.1 percent of U.S. households with school-aged children reported homeschooling by the fall of the 2020-2021 school year. In May of last spring, that rate was 5.4 percent, demonstrating a 5.6 percent increase and a doubling in the number of homeschooling families by the start of the 2020-2021 school year.
The Bellwether Education Partners, a non-profit education advocacy group, reported similar findings in its August 2021 overlook, noting that close to 2.6 million children have transitioned from public schooling to homeschooling since the start of the pandemic.
The percentage of homeschooling children also spreads across different ethnicities. The group found that 9.7 percent of white families, 12.1 percent of Hispanic families, 8.8 percent of Asian families, and 16.1 percent of Black families have pulled their children out of public schools to homeschool them.
Aside from the transition to homeschooling, millions of parents have also moved their kids from public schools to private schools. As per the Bellwether report, 8.7 million kids made the switch in the last year.
Several parents spoke with The Federalist about why they decided to homeschool their kids and shared how the move has benefited them throughout the pandemic.
Sam Cavanough, a mother in Tennessee, told the outlet that her family made the move not only so she could teach her children at home but also so her family could spend more time together. She also noted how the pandemic and ensuing restrictions made her decision to homeschool much easier.
While public schools offered online learning, Cavanough preferred homeschooling because it allowed her to go "at our own pace" as opposed to having her kids "sit in front of the computer all day."
Regarding academic performance, Christian schools fared better than public schools during the pandemic. As Christian Headlines previously reported, a survey by the Herzog Foundation found that 80 percent of Christian school parents were satisfied with their child's education during the pandemic. In comparison, only 55 percent of public-school parents expressed satisfaction.
According to Herzog Foundation chairman Todd Graves, "Christian school parents found it easier to manage their child's time, communicate with teachers, manage their child's assignments, and were better able to keep up their child's morale than the parents of children in public schools."
"As a result, while just over half of public school parents reported being satisfied with their child's education in 2020, fully 80 percent of Christian school parents were," he said.
Related:
Christian Schools Fared Better Than Public Schools during COVID-19 Pandemic, Study Finds
Photo courtesy: ©Getty Images/vadimguzhva
---
Milton Quintanilla is a freelance writer and content creator. He is a contributing writer for Christian Headlines and the host of the For Your Soul Podcast, a podcast devoted to sound doctrine and biblical truth. He holds a Masters of Divinity from Alliance Theological Seminary.
---
---