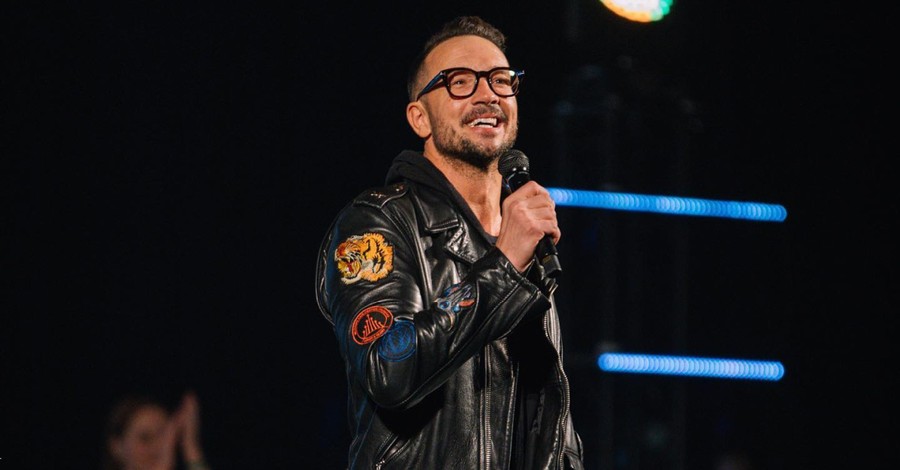 Pastor Carl Lentz, who is best known for his friendship with pop singer Justin Bieber, has been terminated from his leadership role at Hillsong East Coast.
In an email obtained by Religion News Service, Hillsong founding pastor Brian Houston informed Hillsong East Coast staff and members that Lentz was let go due to "leadership issues and breaches of trust, plus a recent revelation of moral failures."
"I know this will come as a shock to you, but please know that this action was not taken lightly and was done in the best interests of everyone, including Pastor Carl," Houston wrote.
"Please understand that it would not be appropriate for us to go into detail about the events that led to this decision. However, you can be assured that this decision was made in order to honor God and pastorally care for you, our East Coast family, Pastor Carl and his family," Houston continued.
On Wednesday evening, Houston posted a statement on the church's website where he reiterated much of what was said in the email, but he also praised Lentz for his work and faithfulness to Hillsong NYC along with his wife, Laura Lentz.
"They have a heart for people and we are confident that after a time of rest and restoration, God will use Carl in another way outside of Hillsong church. In terminating his tenure, we in no way want to diminish the good work he did here," the statement reads.
Houston and his wife, Bobbie, expressed their "personal sadness" over the couple's departure from the church noting that they have known Laura throughout her entire life and Carl for over 20 years.
Houston also reassured members that Hillsong East Coast services and all its ministries "will proceed as usual and we will continue to be a place of hope, love, and faith through the powerful and transforming message of the Gospel of Jesus Christ."
In closing, Houston noted that he and the Hillsong team will "embark on the process of new leadership", and that they are "praying that God would bring about an exciting new season for our church and this region."
"Hillsong Church will not be making further public comments on this matter," he concluded.
Carl Lentz, along with Houston's son, Joel, founded Hillsong NYC in 2010. In addition to the New York campus, Lentz also oversaw churches in New Jersey, Boston and Connecticut as part of Hillsong East Coast.
Hillsong NYC quickly grew in popularity as large gatherings of young people would line up to attend the initial location of Irving Plaza in the Gramercy neighborhood of Manhattan, where it also functions as a concert venue.
Lentz immediately drew attention as a celebrity pastor by the mainstream media and for his friendships with celebrity congregants, his hipster clothing, and his tattoo covered arms. GQ Magazine, who described Lentz as a "hypepriest", credited the pastor for baptizing pop star Justin Bieber in the bathtub of former New York Knicks player, Tyson Chandler.
Lentz has also served as a spiritual mentor to Bieber throughout the years.
Lentz, 41, was born and raised in Virginia and would later play on the men's basketball team at North Carolina State University. In a 2014 interview with the New York Post, Lentz explained that he was "doing my own thing, being my own god," during his time in university. He then moved to Los Angeles to attend college and seminary. He would later continue his studies in Hillsong's training program, Hillsong College, in Australia, where he met Laura.
Lentz eventually moved back to the U.S. where he worked in youth ministry in Virginia Beach before moving to the neighborhood of Williamsburg, New York. In New York, he and Joel Houston would plant Hillsong NYC, the first U.S. location of the Australian-based Hillsong Church.
In 1983, Pastors Brian and Bobbie Houston founded the original Hillsong Church in the Western suburbs of Sydney, Australia. Today, it has locations in 28 countries worldwide with a weekly pre-pandemic average of 150,000 attendees, according to the church's website.
Hillsong is also known for its popular worship groups such as Hillsong United and Hillsong Young & Free, as well as its conferences.
At the time of this writing, Lentz has not commented on his termination from Hillsong.
Photo courtesy: Carl Lentz Facebook
---
Milton Quintanilla is a freelance writer and content creator. He is a contributing writer for Christian Headlines and the host of the For Your Soul Podcast, a podcast devoted to sound doctrine and biblical truth. He holds a Masters of Divinity from Alliance Theological Seminary.
---
---