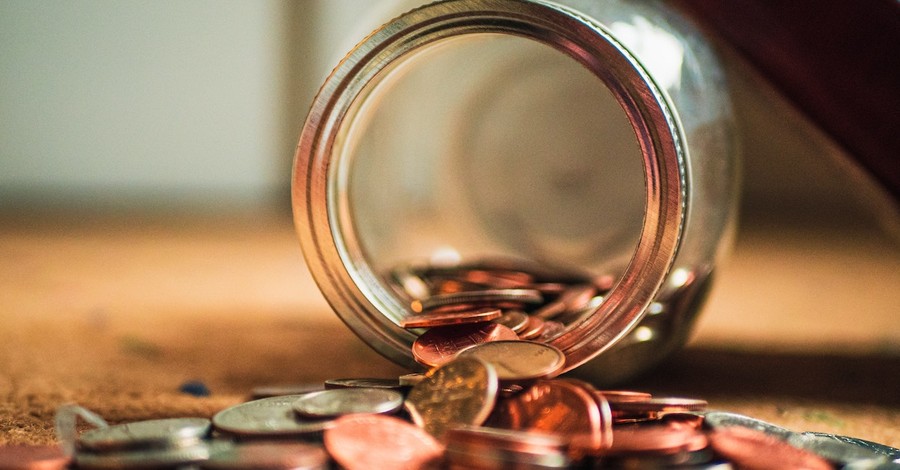 Former congregants of Hillsong Church are speaking out against its leadership for living lavishly off of the church's tithes.
Nicole Herman, a former service pastor for Hillsong Los Angeles, told the New York Post how she was instructed to fill debit-like PEX (pre-paid) cards for pastors and staff of Hillsong's California location, which helped found in 2013.
She asserted that the funds used on the PEX Cards were taken from the tithes given by church members "after every service."
"I was instructed to fill them," Herman told the news outlet. "We had a team count the tithes after every service and they would allocate X amount of money for the PEX cards."
The tithe-funded cards would then be used to spend on whatever their hearts desired, she added. Former members of Hillsong's NYC campus also confirmed that many of its pastors often squandered the money on fancy restaurant meals, designer clothes and weekly manicures as they lived in the same Kent Avenue Williamsburg high-rise and raced around their neighborhood on ATVs.
Herman noted that her ex-husband was Hillsong LA's CFO, "so everything on the PEX cards had to be refilled through him," asserting that "none of that money was coming from anywhere else" apart from the church tithes. Her ex, however, had not replied to the New York Post's request for comment.
Meanwhile, former member Jenna Babbitt shared that she was given a card as she nannied for several pastors immediately after she started attending Hillsong NYC in August 2011. Amongst the pastors Babbitt served included Reed and Jess Bogard who resigned from Hillsong Dallas earlier this month.
According to Hillsong's 2019 Annual Report, tithes are the biggest funder of the church. Hillsong East Coast, the branch that includes Hillsong NYC, made $12.7 million in 2019, in which 88 percent of it came from tithes and offerings. Additionally, more than 66 percent of the earnings went to a mixture of staff salaries, benefits and expenses ($3.8 million) and operating expenses including venue rentals, staffing and production costs ($4.9 million).
The New York Post notes that as a church, Hillsong is exempt from paying income tax in the U.S.
The allegations of the former members adds to further controversy regarding Hillsong Church, which was originally founded by pastors Brian and Bobbie Houston in Sydney, Australia in 1983.
In November 2020, Hillsong NYC founder and Pastor Carl Lentz was fired for "leadership issues and moral issues" after leading the church for 10 years. Following his termination, Lentz revealed that he cheated on his wife, Lauren.
In that same month, Brian Houtson announced that an independent investigative would be launched into the "inner workings" of Hillsong NYC.
Photo credit: Unsplash/Josh Appel
---
Milton Quintanilla is a freelance writer and content creator. He is a contributing writer for Christian Headlines and the host of the For Your Soul Podcast, a podcast devoted to sound doctrine and biblical truth. He holds a Masters of Divinity from Alliance Theological Seminary.
---
---