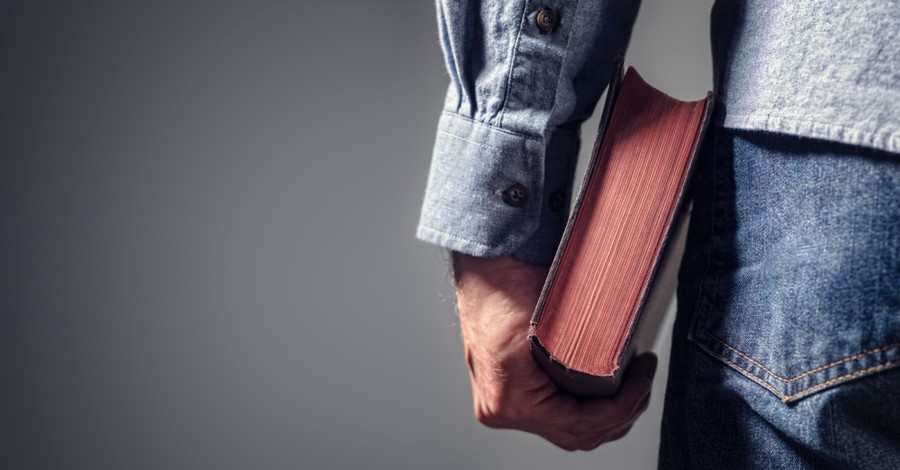 Josh Kimes and his wife, Leona, have resigned as co-pastors at Hillsong Boston, adding to a growing list of pastors who have left the global megachurch in the wake of recent controversies.
Josh, who attended Hillsong for 22 years and pastored at Hillsong churches for 16 years, broke the news of his family's departure in a statement posted on his Facebook page on Sunday.
"While it's never been in our plans to leave Hillsong, we've made the difficult decision to resign as we know God is directing our steps to walk confidently and humbly into the unknown and trust Him to open the right door & plant us," he wrote in the statement.
Despite resigning, Josh asserted that he and Leona still love Hillsong, the staff at the Boston campus, and those who were formerly part of Hillsong but have moved on "for various reasons."
"I'm deeply sorry that many have been hurt along the way," Josh wrote. "I apologize for any part my leadership has played in that hurt by perpetuating a culture that at times valued the building of the church at the expense of those building it."
As Christian Headlines recently reported, an internal investigative report was conducted by law firm Zukerman Gore Brandeis & Crossman, LLP, after the firing of Hillsong NYC Pastor Carl Lentz.
The report, titled "Internal Investigation Report Regarding Carl Lentz and Other Matters," revealed that Lentz had initiated "manipulative intimacy" with Leona, who had served as the Lentz's nanny for seven years. In a post on Medium last May, Leona alleged that the former celebrity pastor frequently touched her inappropriately.
In Josh's statement, he shared that his family has been spending the past year undergoing therapy and healing. He also lauded Leona as "the bravest woman I know" despite the abuse she endured.
"What it takes for anyone to speak up against any form of abuse is painful, lonely, and costly and comes at a price I wouldn't wish on anyone, especially when it's public," he said. "It's not fair, but life isn't fair."
"My wife could easily choose hate and bitterness toward those who've abused, hurt, judged, lied, tried to shame and silence her but instead has chosen love, humility, resilience and personal growth," the former pastor continued.
Josh did not specify why he and Leona resigned, but he asked his followers to pray for him and his family as they begin the next chapter of their lives. Attached to Josh's statement was a photo of him, Leona and their two children.
In a report shared with The Christian Post, Josh admitted in a deposition summarized by the same lawyers who did the internal investigative report into Hillsong NYC that he once sent a racist text to colleagues at Hillsong Boston but later issued an apology.
"Josh Kimes admitted that he once wrote a racist text. He explained that he apologized to each of the people who received the text. Outside of that, he stated the other allegations of racism were half-truths or lies," the investigators explained. "Leona Kimes stated that if there was racism at Hillsong, it was Carl Lentz's fault. Leona stated that each time they wanted to have a meeting or organize an event related to racism, Lentz would tell them that he would handle it and then never do anything."
As reported by Business Insider, Josh issued a statement about how Hillsong Boston had been handling issues of race after he was accused of race-based discrimination by several people in 2020.
"Our Hillsong Boston team has taken some intentional steps to improve racial diversity and equity at Hillsong Boston since we launched, and we're committed to make further strides as we continue to listen and learn," he said in a statement shared with Business Insider. At the same time, Josh did not publicly admit to any wrongdoing.
According to Hillsong's website, Josh first served as a youth pastor at Hillsong Sydney and then as an associate pastor at Hillsong NYC for seven years before relocating to pastor Hillsong Boston.
Related:
Former Hillsong Atlanta Pastor Launches New Church Amid Scandals at Global Megachurch
Hillsong Board Denies Claim That Co-Founder Bobbie Houston Was Informed of Her Dismissal via Text
Bobbie Houston Is Allegedly Let Go by Hillsong Church
Hillsong Worship Withdraws from Tour with Casting Crowns, We The Kingdom
Hillsong Atlanta Pastor Resigns over Continual Church Scandals

Photo courtesy: ©Getty Images/Brian A. Jackson
---
Milton Quintanilla is a freelance writer and content creator. He is a contributing writer for Christian Headlines and the host of the For Your Soul Podcast, a podcast devoted to sound doctrine and biblical truth. He holds a Masters of Divinity from Alliance Theological Seminary.
---
---