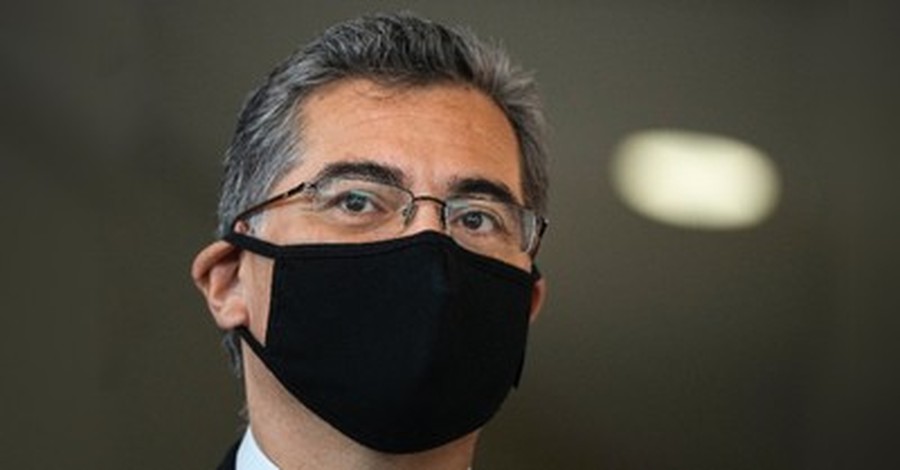 ---
On Wednesday, Secretary of Health and Human Services (HHS) Xavier Becerra refused to recognize existing federal law prohibiting partial-birth abortions.
During a hearing of the House Energy & Commerce Committee Subcommittee on Health, Rep. Gus Bilirakis (R-FL) asked Becerra if he agreed that partial-birth abortion is illegal, The Daily Wire reports.
"There is no medical term like 'partial-birth abortion,' and so I would probably have to ask you what you mean by that to describe what is allowed by the law," Becerra said in response. "But Roe v. Wade is very clear, it's settled precedent, and a woman has a right to make decisions about her reproductive health, and we will make sure that we enforce the law and protect those rights."
"There is no law that deals specifically with the term 'partial-birth abortion,'" he continued.
In 2003, the Partial-Birth Abortion Ban Act was signed into law by President George W. Bush. The legislation outlaws abortions in which the abortionist "deliberately and intentionally vaginally delivers a living fetus until, in the case of a head-first presentation, the entire fetal head is outside the body of the mother, or, in the case of breech presentation, any part of the fetal trunk past the navel is outside the body of the mother" and kills the partially delivered living fetus.
At the time, Becerra, who was a freshman Congressman from California, voted against the law.
The Supreme Court also upheld the ban on the late-term abortion procedure in 2007.
Later in the hearing, Rep. John Joyce M.D (R-PA) cited Section 1531 of Title 18 U.S. Code as "literally titled, 'Partial-Birth Abortions Prohibited.'
That statute very clearly defines this inhumane procedure," Joyce told the HHS Secretary. "So now, with that clarification, could you please recognize that that does exist in statute, and I would ask you, do you agree that this law is correct?"
In response, Becerra acknowledged while "the term partial-birth abortion may be recognized in politics and by politicians," it is "not a medically recognized term." He suggested that "dilation and extraction" is recognized in the medical community as the procedure used in surgical abortions.
Becerra contended that the dilation and extraction procedure used in late-stage abortions is employed "to protect the health and life of that woman."
Despite Joyce's attempts to press Becerra on current federal laws prohibiting partial-birth abortions, the HHS secretary asserted that he "will do everything I can to make sure we comply with precedent and the law when it comes to protecting a woman's right to her reproductive health."
"I know that this is a very sensitive issue for a lot of folks, but I think most medical practitioners will tell you they understand what a dilation and extraction procedure is. I doubt that most of them could give you a medical definition of what partial-birth abortion is," Becerra said.
"As a physician myself, Mr. Secretary, I think I clearly understand what a partial-birth abortion is," Joyce responded.
Becerra's remarks were met with criticism from pro-life activist Marjorie Dannenfelser, president of Susan B. Anthony List.
"Now the top health official in America, Becerra outright denies the existence of a law banning partial-birth abortion since 2003," Dannenfelser said, adding that Becerra's testimony on the matter is "standard for the most radical pro-abortion administration in history."
Photo courtesy: ©Getty Images/Drew Angerer/Staff
---
Milton Quintanilla is a freelance writer and content creator. He is a contributing writer for Christian Headlines and the host of the For Your Soul Podcast, a podcast devoted to sound doctrine and biblical truth. He holds a Masters of Divinity from Alliance Theological Seminary.