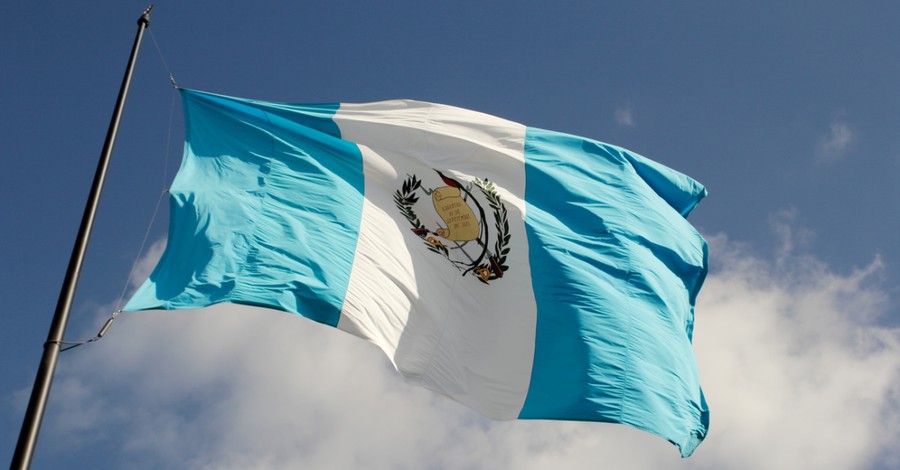 Guatemalan President Alejandro Giammattei, a strong defender of the unborn, recently declared Guatemala the "pro-life capital of Latin America."
According to the Family Research Council, Giammattei made the declaration last week at the Ibero-American Congress for Life and Family (CIVF). In the declaration, he vowed to protect the sanctity of life in his country. He also deemed March 9 the National Day of Life in Guatemala.
During the celebration, the Guatemalan President criticized the pressure from the U.S. and other Western countries to push pro-choice policies and gender ideology on other countries, including Guatemala.
As reported by the Family Research Council, in 2021, Giammattei added Guatemala to the Geneva Consensus Declaration, which insists that there is no international right to abortion. About 35 other countries have signed the declaration as part of the international pro-life movement. President Joe Biden removed the U.S. from the Geneva Consensus Declaration last year.
In 2020, Giammattei also prohibited Planned Parenthood, the largest abortion provider in America, from operating in the country.
According to the Associated Press, on Tuesday, however, Guatemala's Congress shelved a law that would have strengthened penalties for abortion, banned same-sex marriage and forbade discussions on sexual diversity in schools.
Lawmakers initially passed the legislation, titled the "Protection of Life and Family" law, but Giammatteithreatened to veto the law because he believed parts of it were unconstitutional and breached international treaties Guatemala is already a part of.
Under the law, a woman who has an abortion would be convicted of a crime and sentenced to up to 10 years in prison. Doctors and others who assisted the woman in terminating her pregnancy would also face harsher penalties.
After initially passing the law, lawmakers voted to archive it this week.
Currently, abortions in Guatemala are only permissible when a woman's life is at risk.
Over the past two years, several Latin American countries have expanded abortion access, including Argentina, Mexico, and most recently, Colombia.
Related:
Guatemalan President Says Country Will Become the Pro-Life Capital of Latin America
Photo courtesy: ©Getty Images/edfuentesg
---
Milton Quintanilla is a freelance writer and content creator. He is a contributing writer for Christian Headlines and the host of the For Your Soul Podcast, a podcast devoted to sound doctrine and biblical truth. He holds a Masters of Divinity from Alliance Theological Seminary.
---
---