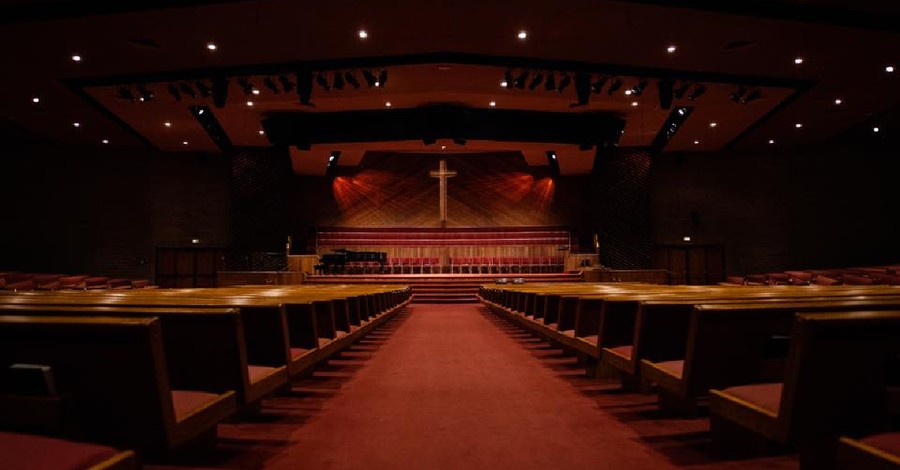 ---
According to a new report, a leader from John MacArthur's Grace Community Church is reportedly alleging that church members and staff are being pressured not to report any new COVID-19 cases to the health department out of fear of being shut down.
On Sunday, Julie Roys, a Christian investigative journalist for The Roys Report, published an interview she did with the GCC leader, whose identity she confirmed but kept anonymous, concerning a new outbreak at the California-based megachurch.
The leader, who tested positive himself, told Roys that multiple members of GCC's Filipino ministry contracted the virus, including a leader, who was hospitalized. Other positive cases include two GCC members who are professors at the Master's University, where MacArthur serves as chancellor emeritus.
Roys also posted several screenshots of GCC members posting their COVID diagnosis on their Facebook pages. Mike Riccardi, a staff pastor who leads Grace Life with pastor and Grace To You executive director Phil Johnson, called for prayer after a GCC member was hospitalized with "a very low" oxygen level, weakness, and loss of appetite. The member also reportedly had pneumonia and is on antibiotics.
Last Wednesday, Dr. William Varner, a professor of biblical studies at The Master's University, confirmed his diagnosis, noting that he could not smell his wife's perfume for the first time in their 49 years of marriage.
Roys, who published the article Sunday, reported that multiple GCC members told her that they were "scared of speaking out about the outbreak for fear of retribution."
She wrote, "Some said they feared losing their jobs. Others said they feared being ostracized and losing their community."
MacArthur, who has led the church for 51 years, has often dismissed the "seriousness" of the pandemic, as he often referred to it as the flu, the GCC leader explained.
Throughout the pandemic, MacArthur and his church dealt with legal battles with the state of California for defying COVID restrictions by holding in-person services. Currently, the church is involved in a lawsuit with L.A County.
The leader noted that nearly no one on the church campus wears a mask nor practices social distancing in the services and fellowship groups. He told Roys that he felt "pressured" by other church leaders to attend GCC's in-person events and is now "paying the price" for consenting.
Similarly, a blogger known as "Modern Day Zorro" explained that GCC held a Christmas party on Dec. 8 that allegedly led to positive cases from seven staff and elders.
The GCC leader confirmed to Roys about the party, asserting that MacArthur "will NEVER admit that number. I have no doubt that it is true, but any church leader who publicly affirms that will be looking for a new job!"
Following the publication of Roy's article, Johnson accused her of lying about the alleged outbreak and asserted that she did not contact him for comment. Johnson also posted a screenshot of Roy's Twitter account noting that she blocked him "months ago."
"I'm not complaining; I'm happy not to have to read her scandalmongering twaddle, and I rarely do, even when someone sends me a link," Johnson said in a series of tweets.
"No one at GCC is 'being pressured not to report …' positive COVID tests," Johnson said of Roy's headline.
He added that Roys had previously called GCC's annual Shepherd's Conference a "superspreader event" after the church held the event in March.
"She was wrong then, too," Johnson said.
Roys responded to Johnson's post asserting that she was "not lying" about her recent story and that she did contact Johnson as she posted a screenshot of an email sent to him and Mike Riccardi on Saturday.
"Not lying. This is [an] email I sent to Mike Riccardi & Phil Johnson. I sent [it] to Gracelife, not Phil's personal email, b/c Phil had already told me he would not respond to anything I sent him. Oh, and Phil blocked me on Twitter too & I am equally glad not to read his 'twaddle'," she wrote on Twitter.
Not lying. This is email I sent to Mike Riccardi & Phil Johnson. I sent to Gracelife, not Phil's personal email, b/c Phil had already told me he would not respond to anything I sent him. Oh, and Phil blocked me on Twitter too & I am equally glad not to read his "twaddle." pic.twitter.com/BQERLwfgSO

— Julie Roys (@reachjulieroys) December 21, 2020
In a statement shared with The Roys Report, the Los Angeles County Department of Public Health reported that "no additional outbreak" at GCC since three members tested positive in October. Last month, GCC stated that the church was cleared of the outbreak.
Photo courtesy: Grace Community Church Facebook
---
Milton Quintanilla is a freelance writer. He is also the co-hosts of the For Your Soul podcast, which seeks to equip the church with biblical truth and sound doctrine. Visit his blog Blessed Are The Forgiven.