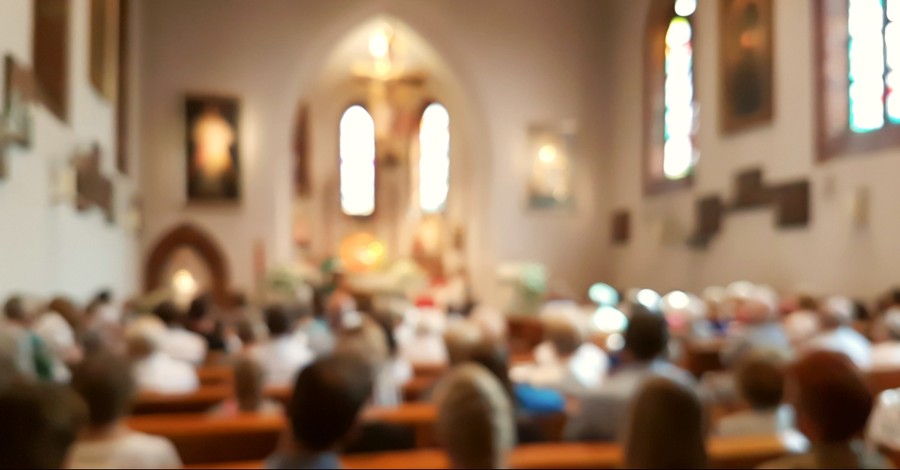 Over the weekend, a Polish pastor in Canada went viral after he ordered officials trying to impose a mask mandate at his church during a Passover service to leave.
On Saturday, Artur Pawlowski, the Street Church pastor in Calgary in Alberta, Canada, filmed his altercation with police officers and a government health official as he repeatedly yelled at them to leave the church, The Blaze reports.
"Immediately get out of this property! I don't want to hear anything!" Pawlowski yelled at the officials.
"Until you get a warrant! OUT! Immediately go out and don't come back! I don't want to talk to you, not one word," he continued to yell.
As they departed the church, Pawlowski continued his direct response to the police officers as he called them "Nazis" and accused them of intimidation towards the congregation.
"Do not come back, you Nazi psychopaths! Unbelievable sick evil people! Intimidating people in a church during the Passover," he lamented. "You Gestapo Nazi communist fascists!"'
"Can you imagine those psychopaths? Passover," the pastor said as he looked directly into the camera. "The holiest Christian festival of the year and they're coming to intimidate Christians during the holiest festival? Unbelievable. What is wrong with those sick psychopaths. It's beyond me. How dare they."
At the time of this writing, the video, which was posted to Twitter, has nearly 3 million views.
This is how you handle police who enter a church without a warrant. They're lucky they only got a tongue-lashing: s. 176 of the Criminal Code makes it a crime to disturb a church service. Those @CalgaryPolice thugs were breaking the law (and knew it). pic.twitter.com/0XhAuwv0yg

— Ezra Levant 🍁 (@ezralevant) April 4, 2021
On Sunday, Calgary Police explained in a statement that the churchgoers were "not adhering to the government's COVID-19 public health orders, which are in place to ensure everyone's safety."
Regarding Pawlowski, they noted that he was "uncooperative with the health inspector, and repeatedly raised his voice asking all parties to leave the premises, which they did approximately one minute after entry and in a peaceful manner."
"We understand the pandemic has caused great disruption to all Calgarians in their professional and personal lives. We do not wish to disrupt anyone's holidays or religious or spiritual events, however, we must support our partner agencies when called upon to help ensure everyone can safely celebrate these occasions," the statement concluded.
Photo courtesy: ©iStock/Getty Images Plus/WDnet
---
Milton Quintanilla is a freelance writer and content creator. He is a contributing writer for Christian Headlines and the host of the For Your Soul Podcast, a podcast devoted to sound doctrine and biblical truth. He holds a Masters of Divinity from Alliance Theological Seminary.
---
---