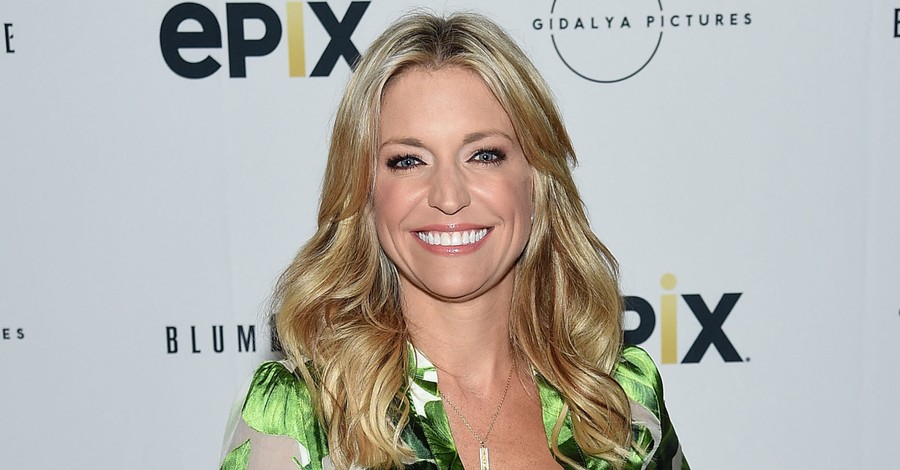 ---
Ainsley Earhardt, best known as the current co-host of the morning cable news show Fox & Friends, has launched a new series that she says will provide proof of the afterlife.
Earhardt, an outspoken Christian, released the five-part series Beyond and Back on Fox Nation late last month. Each episode details stories of believers and non-believers who survived death and briefly experienced the afterlife.
"The series uncovers five intriguing stories of believers and non-believers who overcome adversity after traveling somewhere beyond this life," Earhardt told The Christian Post in a recent interview. "Most of them can't explain how they survived death, were lifted from Hell and went to Heaven and back. But what they experienced has transformed their lives forever."
Earhardt shared that increasing worry and uncertainty about death amid the COVID-19 pandemic inspired the idea for the new series.
"The pandemic has forced everyone to deal with the uncertainties of life on a more accelerated level," the TV host explained. "From illness to loss of a job or loved one, Americans are searching even more than ever to know if there really is God or something more out there."
"We wanted to release this series to give viewers a sense of hope and faith that there is something more after this life and to find comfort in knowing that our loved ones are not alone when they die," she added.
The first episode, titled "Proof of Heaven," tells the story of a neurosurgeon who did not believe in the afterlife until he experienced it for himself.
In the second episode, entrepreneur and professing Christian Jeff Fusco details his experience of going to Heaven after doctors told his family that he only had two hours to live after becoming severely sick with COVID-19 in 2020.
"Fighting to stay alive, Jeff experienced something out of this world," Earhardt shared. "He was transported to a place that brought him total peace and comfort, with stone walls and gates leading to what he believes was Heaven. But Jeff was faced with a choice … to enter this beautiful city of God or to return home with his loving family. What happens next is truly incredible."
When asked if the survival stories in the series are a sign of divine intervention, the TV host answered in the affirmative.
"Yes, they all seemed to have that element of going beyond this life and experiencing something else, something unexplainable, but yet wonderful and life-altering," she said.
In launching Beyond And Back, Earhardt hopes that viewers will accept that "miracles do exist."
"Science can't explain everything," she contended. "God is giving us these experiences all over the world for a reason, and the five different stories in this series are just a small glimpse into the bigger plans that God has for us all," Earhardt concluded.
Photo courtesy: ©Getty Images/Jamie McCarthy/Staff
---
Milton Quintanilla is a freelance writer. He is also the co-hosts of the For Your Soul podcast, which seeks to equip the church with biblical truth and sound doctrine. Visit his blog Blessed Are The Forgiven.