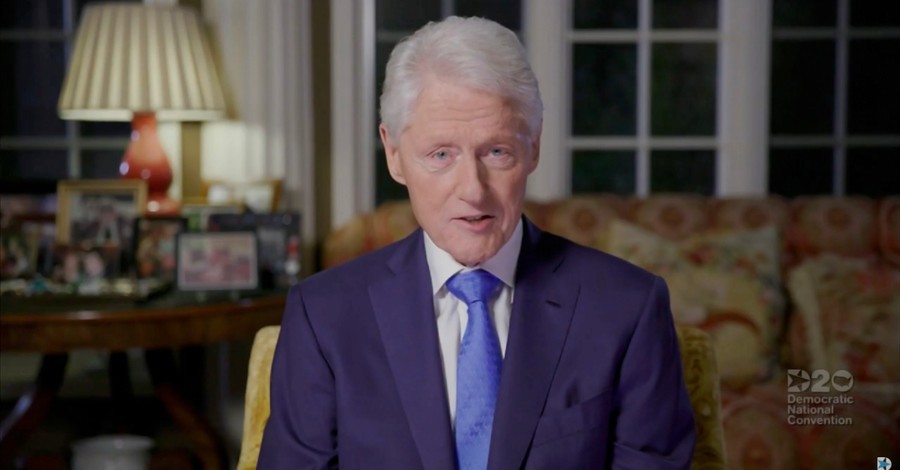 ---
Former President Bill Clinton is in the hospital recovering from a "non-COVID-19 infection."
On Tuesday, Clinton, 75, was admitted to the University of California Irvine Medical Center after feeling fatigued. According to Clinton spokesman Angel Urena, the infection was not related to the coronavirus.
"He is on the mend, in good spirits, and incredibly thankful to the doctors, nurses and staff providing him with excellent care," Urena said in a statement on Twitter.
Statement, from me, on President Clinton pic.twitter.com/Jbfl4evpcF

— Angel Ureña (@angelurena) October 15, 2021
"He's up and about, joking and charming the hospital staff," the spokesman told Reuters.
As reported by CNN, he was diagnosed with an infection in his bloodstream that doctors believed began as a urinary tract infection.
In a joint statement, Clinton's physician's Alpesh Amin and Lisa Bardack shared that he was "admitted to the hospital for close monitoring and administered IV antibiotics and fluids."
"He remains at the hospital for continuous monitoring," they said. "After two days of treatment, his white blood cell count is trending down, and he is responding to antibiotics well."
Amin and Bardack added that the Irvine Medical Center's medical team had also kept in touch with Clinton's New York-based medical team, including his cardiologist.
"We hope to have him go home soon," they concluded.
Prior to being hospitalized, Clinton had been in California for a private event for his foundation. On Thursday, his wife, former Secretary of State Hillary Clinton, went to the event to "represent both of them" and visited him in the hospital afterward.
According to Clinton's doctors, urologic infections are commonplace in older people. While the infections are easily treatable, they can quickly spread through the bloodstream. According to CNN, the former president will continue to receive antibiotics until Friday and will likely be switched to oral antibiotics.
Clinton, who served as the nation's 42nd president from 1993-2001, has battled multiple health issues in the past. In 2004, he had quadruple bypass surgery and then a 2010 procedure to free a blocked artery in his heart using two stents.
Photo courtesy: ©Getty Images/Handout
---
Milton Quintanilla is a freelance writer. He is also the co-hosts of the For Your Soul podcast, which seeks to equip the church with biblical truth and sound doctrine. Visit his blog Blessed Are The Forgiven.