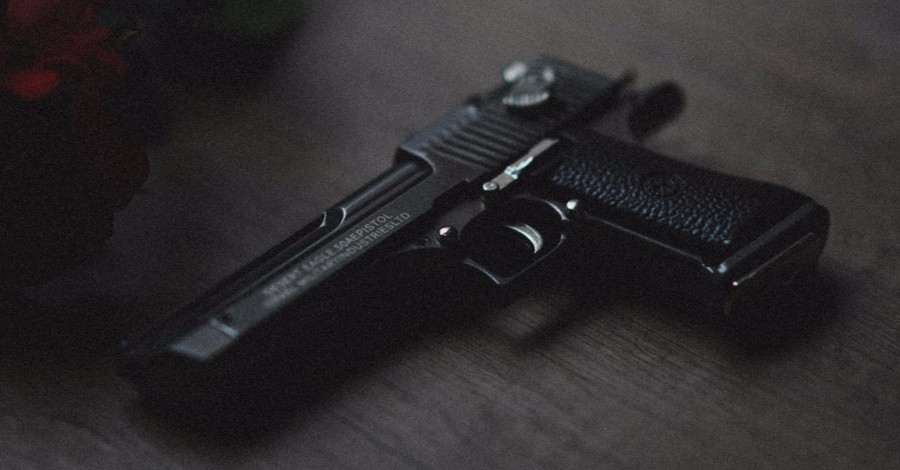 A group of former Navy SEALs and technology experts are working to develop artificial intelligence that would protect people from mass shootings, especially in churches.
On a recent episode of the Higher Ground With Billy Hallowell podcast, Matt Montana, director of safety at Valley Baptist Church in Bakersfield, California, shared that his church is preparing to use AI against gunmen.
"I came on staff here a little over three years ago after retiring from law enforcement," Montana, a former law enforcement officer, said. "And as I assessed the safety needs of our community … I really felt it was important to kind of identify some sort of technology that would allow us to identify if somebody had weapons on our campus."
As Montana looked for ways to protect his church, which has four campuses, he came across a company called ZeroEyes, founded by former Navy SEALs. According to Faithwire, the company describes itself as a "human-verified proactive gun detection and situational awareness software that integrates into existing digital security cameras with a mission to stop mass shootings and gun-related violence."
Rob Huberty, COO and co-founder of ZeroEyes, told Hallowell that he and his team began working on launching ZeroEyes following the 2018 Parkland High School shooting.
"A bunch of us, we saw a video of the shooter who was out, and he had his gun out in front of a camera, and he actually talked to another student. He said, 'get out of here. It's going to be bad,'" Huberty recalled. "And we said, 'There's an opportunity here to see a gun and do something before anything happens. What if somebody was watching this?'"
The team thought about how technology could fill the void in instances where people cannot actively monitor security footage.
"We said, 'Could we use AI and leverage it in a way to spot guns?" Huberty said, adding that nothing like that existed on the market. "So, we're like, let's create this, and let's do it in a way that … is the least intrusive."
To hone the technology, ZeroEyes worked with schools to process images frame-by-frame to determine whether guns would be spotted.
"We took images of ourselves carrying guns on these types of cameras, and we just compiled a massive database for what the definition of a gun is," Huberty said, explaining the software will then flag any gun that shows up on security cameras. "If there's an image, it's going to send out an alert, and it's going to give that image of that location."
The flagged image would then be sent to first responders so that immediate and defensive actions could be taken to neutralize any threats. Huberty noted that the current cameras do not disrupt privacy and increase security.
"I really just started … studying it and thought it'd be a perfect fit for us," Montana said of ZeroEyes.
Although the Valley Baptist Church has not activated ZeroEyes, congregants have expressed support for the company for their protection.
"They're grateful for the efforts we're putting forward to protect the congregation," Montana said.
Montana, who spent the last 14 years of his career assigned to an FBI international terrorism squad, said churches and houses of worship should take action against people who would want to cause harm to innocent civilians.
"That's just a fact of life," Montana said. "I think it's extremely important for me personally, for churches, houses of faith to recognize that and be vigilant — not to be paranoid, but be vigilant."
Photo courtesy: ©Kenny Luo/Unsplash
---
Milton Quintanilla is a freelance writer and content creator. He is a contributing writer for Christian Headlines and the host of the For Your Soul Podcast, a podcast devoted to sound doctrine and biblical truth. He holds a Masters of Divinity from Alliance Theological Seminary.
LISTEN: How United Should the Global Church Be?
The views and opinions expressed in this podcast are those of the speakers and do not necessarily reflect the views or positions of Salem Web Network and Salem Media Group.
WATCH: 5 Signs Your Church Might Be Heading Toward Progressive Christianity
Stock Footage & Music Courtesy of Soundstripe.com Thumbnail by Getty Images

---
---