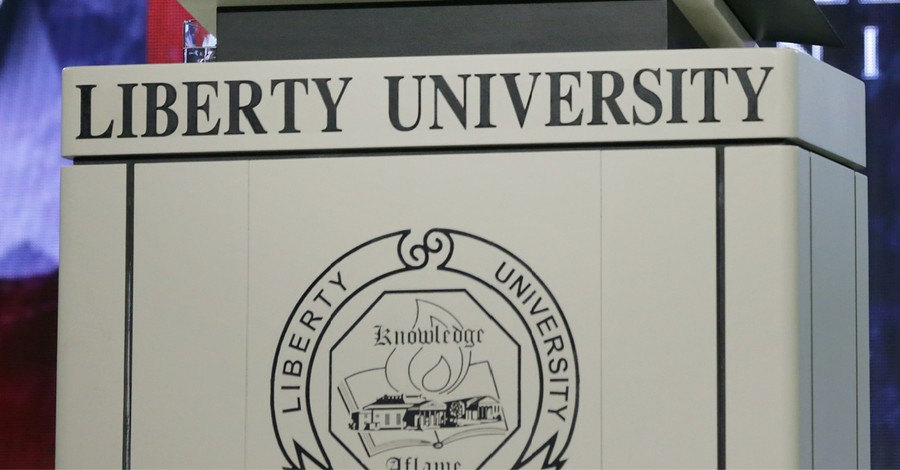 ---
Becki Falwell, the wife of now former Liberty University President, Jerry Falwell Jr., continues to face controversy as a former Liberty University student claims that she performed oral sex on him in the summer of 2008 when he was 22 years old.
Earlier this week, a former business partner revealed that he had a seven-year-long affair with Becki while her husband allegedly acted as a voyeur.
The former Liberty University student, now 34, is speaking out about his sexual encounter with Falwell as he believes that she has abused her power.
"She was the aggressor," the unnamed student told Politico.
During the summer of 2008, he and his band would hold rehearsals at an abandoned church near the Falwell's residence in Fairfax, VA. Becki Falwell's eldest son, Trey, was the band's guitarist.
He recounted that Becki would often make a habit of showing up at the band's rehearsals. While she usually came to offer drinks and snacks, she would "always stick around".
"She was like, 'Hey, I know I'm a mom, but I wanna be friends with everyone,'" another bandmate of the student added. "It was, like, a 'Dude, why is somebody's Mom chilling with us?' type thing."
While the former student didn't make much of it at first, he stated that she would always give him looks and "little innuendos."
Then one occasion, Falwell asked the young man, "have you told your friends that I think you're hot?"
"She's standing there with her eyes locked on me, waiting to see what I'd say. I probably laughed it off, like, 'Haha. No, I haven't told them that one," he recalled.
The former student would often sleepover in the guest bedroom of the Falwell household as he and Trey would play music and drink whiskey. Then one night in August or September 2008, he heard Becki giggling near him while he lay in bed.
"I'm like, 'You can't be in here. This can't happen.'", he said, as he got her to leave.
However, Falwell became more aggressive in her approach several nights later as he spent the night again in the guestroom. The former student recalled how Falwell climbed into his bed and immediately pulled down his pants.
'I was like, "uh, what are you doing?"' he said. She then proceeded to perform the sexual act.
Following the encounter, Falwell pursued the former student through messages and texts, including a fake Facebook account where she posed as a blonde woman in her 20s
The ex-student provided Politico with several screenshots of Falwell's messages to him with timestamps from September 2008 to December 2008. But at that point, he was no longer comfortable talking to her.
After realizing the former student was distancing himself from Falwell, she apologized and asked him to forgive her.
"Maybe time will heal whatever wounds that I have caused and your Christian heart will allow you to forgive me," she said.
The two did not speak for eight years until this past week amid the controversy over her husband's resignation from Liberty University.
Prior to resigning, Falwell took a leave of absence from the school amid backlash for posting a photo of himself and his wife's assistant with their pants unzipped and their stomachs out.
"This is a nightmare. It just keeps getting worse," Becki texted the ex-student on Monday night.
He replied to her message the next day and told her that he was praying for her.
According to Politico, the reason he did not reveal the sexual encounter earlier was because he didn't want to "be a homewrecker". Additionally, he wanted to honor the reputation of Liberty University as he holds the school's founder, Jerry Falwell Sr. in high regard.
In response to the new allegation, the Falwells told the outlet that the former student's claims were false.
"It is unfortunate that the coverage of our departure has turned into a frenzy of false and fantastic claims about us. These false and mean-spirited lies have hurt us and our family greatly and we will respond fully with the truth at an appropriate time. At this time, however, we think it is best to move on and help the Liberty community focus on its very bright future."
Liberty University senior vice president Scott Lamb also stated that, "no complaints were ever lodged against Becki Falwell for any inappropriate relationship nor were any investigations of such matters conducted. This is a fresh allegation, as far as we can tell."
Photo credit: ©Getty Images/Chip Somodevilla/Staff
---
Milton Quintanilla is a freelance writer. He is also the co-hosts of the For Your Soul podcast, which seeks to equip the church with biblical truth and sound doctrine. Visit his blog Blessed Are The Forgiven.