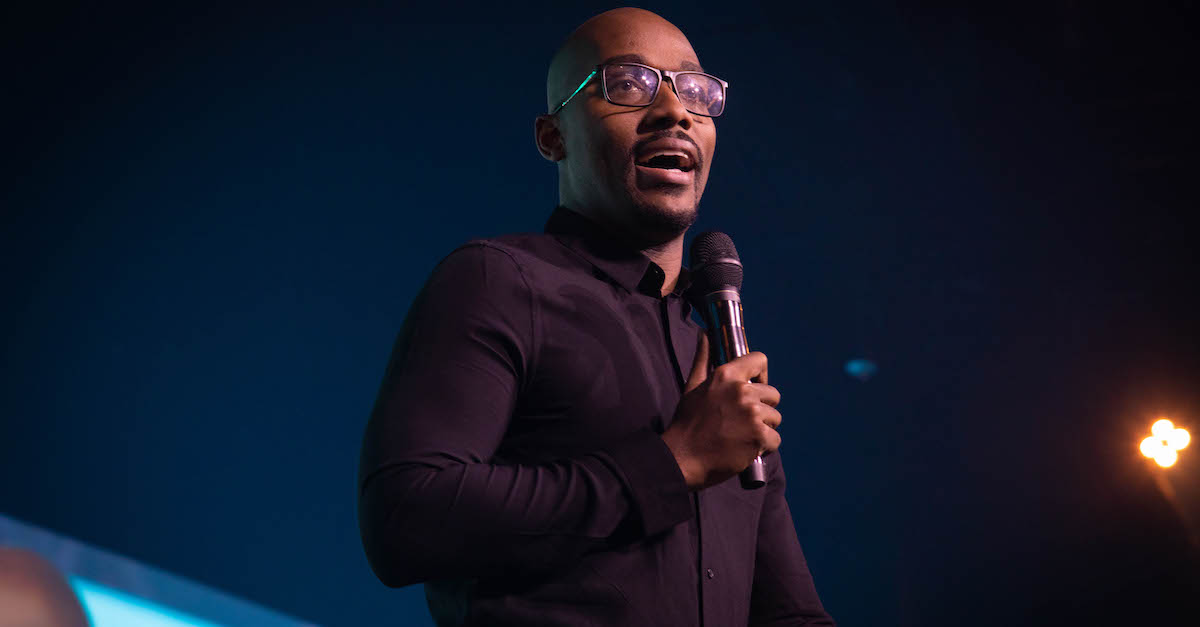 The former pastor of Hillsong Atlanta has launched a new church titled "Story Church" on Resurrection Sunday after the previous church dissolved in light of the scandals surrounding the global megachurch in recent years.
As Christian Headlines previously reported, Pastor Sam Collier announced in March that he would resign as pastor of Hillsong Atlanta because of the scandals at Hillsong, including the resignation of Global Senior Pastor Brian Houston after separate allegations of misconduct with two women had surfaced.
At the same time, however, Collier said that he will relaunch Hillsong Atlanta as "Story Church" on Easter Sunday.
According to Church Leaders, much of the staff at the newly launched church had also served on Hillsong Atlanta, which has officially been dissolved.
"We want to be a Spirit-filled environment," Collier said at the start of the service on Sunday. "Which just simply means this: we believe that God is still alive, and He's still moving throughout our midst."
Later in the service, he introduced some of the Story Church staff to the congregation and invited church members to attend a "family meeting" that will take place next week. Collier also shared that all of the staff and board members will be introduced at the meeting and that congregants will have the opportunity to ask questions about the church.
Regarding leadership roles, Collier said that women will be allowed to serve in addition to men.
"One of the things I want to point out is you'll notice that we have women in leadership here," Collier said to cheers and applause from the congregation. "Which, at some churches, is not a thing. But it will be true here. Women will find freedom and be empowered in this church."
During the offertory, the Story Church pastor addressed his grievances behind his departure from Hillsong last month.
"My intention was never to leave the Hillsong world. It was something that was a real dream for us, and so I cried really hard on the way out," he noted. "But how many people know that sometimes the things God asks us to do are hard? It doesn't mean it doesn't come without tears, but we surrender to His will anyway."
"It was a struggle," Collier continued. "But here we are, and I just believe that today is evidence—you're in this room today as a reminder to me and our team and to my wife that God is faithful."
Additionally, he spoke about the church's future in becoming an independent church as some of the operating costs was covered by the Hillsong global budget.
"And so now we are believing God that as we stand on our own, that you as a family will help us build this church through your generosity," Collier said, adding that each donation would be spent wisely and appropriately.
"We have a board of directors and a system," he went on to say. "Can I say this? I can be fired."
In light of Story Church's launch, a song titled "Welcome to Story Church" was released by The Story Collective feat. Evan Ford, Sam Collier, 1ne Chance and Constance Mack.
Photo courtesy of samcollier.com
---
Milton Quintanilla is a freelance writer and content creator. He is a contributing writer for Christian Headlines and the host of the For Your Soul Podcast, a podcast devoted to sound doctrine and biblical truth. He holds a Masters of Divinity from Alliance Theological Seminary.
---
---