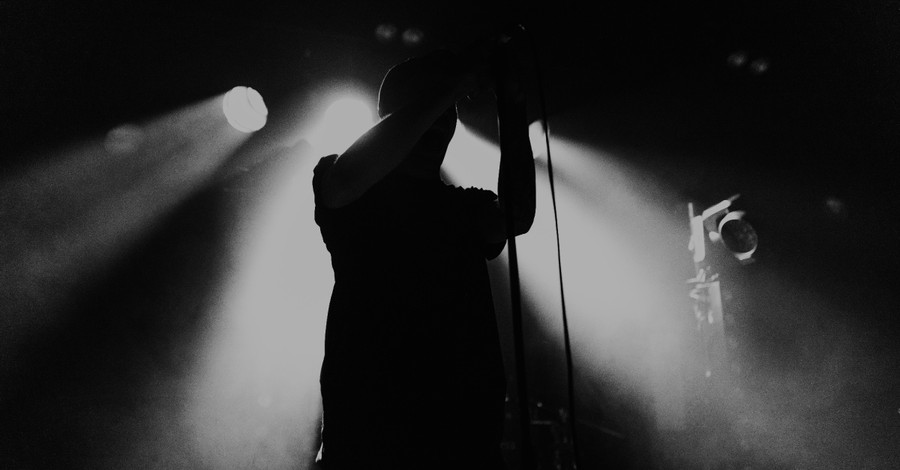 A 20-year-old sophomore from Liberty University has advanced to the next round of American Idol after showcasing his shockingly deep voice.
Luke Taylor, a commercial music major and aspiring country music artist, performed "Ring of Fire" by Johnny Cash on the singing competition TV show. He shared that "American Idol" scouts actually called him to be on the show due to his increased popularity on social media. He has 2 million followers on TikTok.
"I actually got called to be on the show. Most people have to audition," the singer explained. "Having such a big corporation reach out to me without me saying anything is very humbling, honestly. I feel like a lot of people would think it would really boost my ego, but knowing that I'm just some kid from the middle of nowhere, and I'm having this awesome opportunity, shows how good God really is."
Taylor, who is from West Chester, Pennsylvania, also attributed glory to God for giving him the gift of singing so that he can share with the world.
"I've never known much about life or what I'm supposed to do with life, but I feel like God presenting this beautiful gift to me is really just a sign that no matter what happens, through the ups and downs, He gave this opportunity to me so I could glorify Him and so that I could share music with the world," he contended. "This is a really, really cool opportunity."
One of the American Idol judges, country singer Luke Bryant, also asked Taylor to perform Frosty the Snowman, noting that Christmas songs suit his voice.
As reported by CBN News, Taylor shared that he has learned so much by studying music and wants to continue to grow his skills.
"It makes me realize how little I know but also how much I want to know, and that's the whole reason I'm here: to learn and to grow," he said. "I'm seeing improvement, and I get to be surrounded by all of those awesome professors and students to help guide me, and it is really an honor."
No matter what happens on American Idol, Taylor knows what his dreams are.
"I don't care what happens as long as I'm making music and have enough money to support a family," he said. "My two dreams are to be a musician and to be a father."
While he is glad that his family and friends can watch him perform on American Idol, Taylor's ultimate goal is to glorify God.
"I want people to be excited for this show," he said. "Whether or not it is to see me, it's not about me. It is for the glory of God. Getting to see that and getting to show that on that show is really awesome, and I hope people get to see that light."
According to Liberty's website, Taylor sings with the School of Music's Chamber Singers and the school's a cappella group, Shine, as the bass vocalist.
Related:
Preacher Moves American Idol Judges to Tears with Performance Honoring His Late Nephew
Christian Record Label Signs TikTok Singer after Her Song Goes Viral
AGT's 'Nightbirde' Dies at 31: Her Legacy Is the 'Strength She Found in Jesus'
Photo courtesy: Natalie Parham/Unsplash
Video courtesy: ©American Idol
---
Milton Quintanilla is a freelance writer and content creator. He is a contributing writer for Christian Headlines and the host of the For Your Soul Podcast, a podcast devoted to sound doctrine and biblical truth. He holds a Masters of Divinity from Alliance Theological Seminary.
---
---