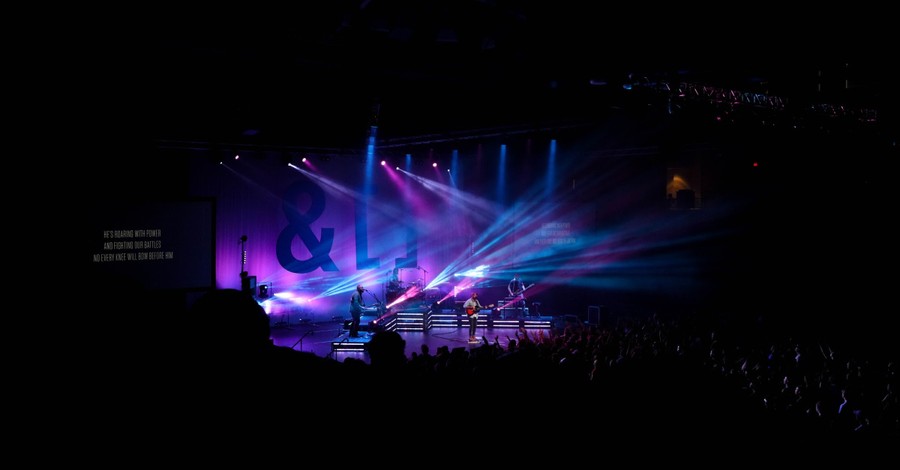 An internal report released by a Florida megachurch alleges that its founders, who resigned earlier this month, were abusive and mentally troubled.
The 12,000-member Celebration Church, located in Jacksonville, was founded by pastor Stovall Weems and his wife, Kerri, in 1988. The Weemses, who resigned on April 15, filed a lawsuit against the church in February to settle dueling claims of financial fraud involving hundreds of thousands of dollars.
According to a 22-page report by the Nelson Mullins law firm, "the single word used most frequently to describe Stovall Weems was 'narcissist.' Nearly every witness we interviewed used that specific word."
The law firm had conducted the investigation after Celebration Church's board of trustees voted to suspend the Weemses in January over "questionable financial practices and other pastoral issues under the Weemses' leadership."
According to The Christian Post, the report found that since 2019, the Weemses leadership has been "inconsistent and unbiblical." The report added that their leadership was "marked by rampant spiritual and emotional abuse, including manipulation, a profound sense of self-importance and selfishness, superiority and entitlement, overbearing and unreasonable demands on employees' time, a lack of accountability or humility, and demands of absolute loyalty."
Attorneys representing Celebration Church said they interviewed over 20 current and former senior leadership members, staff, former trustees, other advisors and consultants. Some of those interviewed alleged that their experience working with the Weemses had left them traumatized.
The Weemses, however, have dismissed the report, calling it a "concocted" effort by the church trustees.
"This report is completely concocted by the Trustees and their lawyer as a character assassination without real basis. The 'charges' are as they always were – untrue and without a hard basis in fact, as a thoughtful investigation would show. Despite my numerous requests for the usual independent financial audit for 2021, as reflected in the board minutes, they have not done so, choosing instead to conduct their own misinformed 'investigation' over months without input from those most informed," the Weemses said in a statement shared with News4Jax.
"How can they claim they conducted an investigation into improper financial transactions without a financial audit? If this is now a board-led church, where is their responsibility for the Church's dismal financial performance since I allowed them to take over with a new Lead Pastor at the beginning of 2020? And where is the oversight? As I have said all along, I have nothing to hide. That has not changed. I shall continue a righteous path with a new ministry despite these shameful efforts."
The internal report also included employee testimonies about their experiences with the Celebration Church founders. One employee even alleged that they were told to drive the Weemses to a liquor store so that the pastor would not "be seen purchasing liquor."
Additionally, the Weemses had allegedly traveled to exotic locations on private charter flights with a full "house staff" and personal assistants to attend to their needs.
The "Weemses' compensation, staff, travel and expense accounts comprised approximately 10 percent of the Church's total revenue," the report states.
"Despite these privileges, the Weemses treated people who attended to them as inferior," it continues. "In 2020, Weems drafted a document that instructed the Weemses' assistants on how they were to keep each of the three residences so the Weemses would not be bothered during their transitions between homes. This was so the Weemses could focus on their 'spiritual acuity' at all times."
The report further claims that the Weemses experienced mental instability after Stovall allegedly had a personal encounter with Jesus Christ after a Seder service on Passover in 2018.
"The first thing that I was taken back with is like Jesus' personality. This is how Jesus was when He was on the earth. I heard His voice ... the cadence of His voice. I can sense His mood. I can sense His presence, like He has a personality," Weems told the congregation at the time. "I can't describe the closeness that I felt with Jesus. He didn't look at me. I never saw the front of his face. He was wearing a white garment. He had brown hair."
According to the report, Stovall's wife became suicidal following his encounter with Christ, but the couple never took time off from the ministry to tend to her mental health struggle.
"Witnesses to the events at the Weems residence in the days following the Encounter describe Weems as visibly shaking and sobbing. They also confirmed that Kerri Weems was distraught and overwhelmed by her husband's behavior," the report says. "Kerri Weems has a history of clinical depression, a topic which she openly discussed."
"People close with Kerri Weems stated that she expressed being suicidal as a result of the Encounter and Weems' behavior following it. Despite repeated requests by many, the Weemses refused to take any meaningful time off after the encounter to process the event."
Related:
Church, Family Members Call for Investigation after 63-Year-Old Bishop Marries 19-Year-Old Parishioner
Prestonwood Baptist Church Appoints Dr. Jeremiah Johnston as Associate Pastor of Apologetics & Cultural Engagement
Cost of Guidepost Solutions Report on SBC Leaders' Alleged Mishandling of Sexual Abuse Surpasses $1.7 Million

Photo courtesy: ©Lauren Bryan/Unsplash
---
Milton Quintanilla is a freelance writer and content creator. He is a contributing writer for Christian Headlines and the host of the For Your Soul Podcast, a podcast devoted to sound doctrine and biblical truth. He holds a Masters of Divinity from Alliance Theological Seminary.
---
---