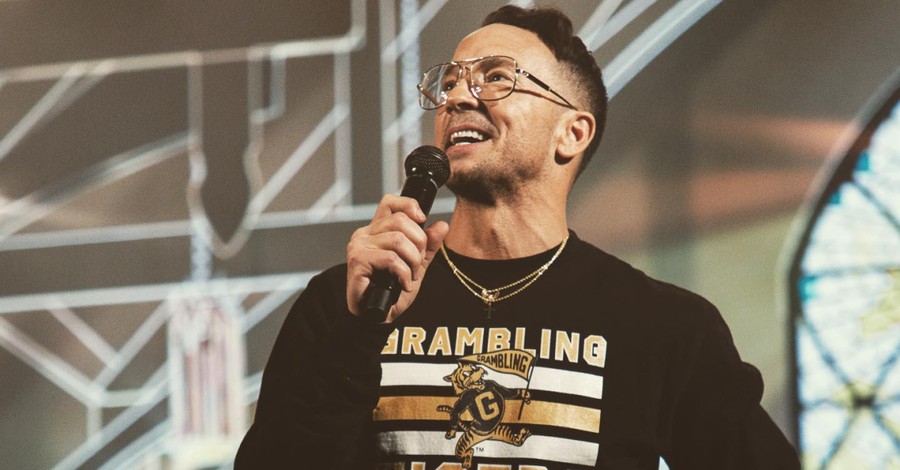 Carl Lentz, the former pastor of Hillsong East Coast, is reportedly going to treatment following his termination from the church last month.
An anonymous source close to Lentz told People Magazine that he will seek "treatment at an outpatient facility that specializes in depression, anxiety, and pastoral burnout."
"He wants to be better for his family and is dedicated to doing the work," the source said of Lentz. "His family is supporting him and hopes their privacy will be respected on this journey."
The source added that Lentz "has no ill will towards the church and recognizes that they needed to take some course of action to address his missteps."
Lentz, who led Hillsong NYC for 10 years, was fired for "leadership issues and moral failures", including cheating on his wife of 17 years, Lauren, whom he had three kids with.
"I was unfaithful in my marriage, the most important relationship in my life and held accountable for that," the former pastor said in a Nov. 5 Instagram post. "This failure is on me, and me alone and I take full responsibility for my actions."
Two weeks later, jewelry designer Ranin Karim, 34, told The Sun that she allegedly had a relationship with Lentz for nearly six months earlier this year. Karim also gave her first televised interview on ABC's Good Morning America where she spoke out on the "consensual" affair.
Upon first meeting Lentz, Karim claimed that he told her not to google him and refused to give his last name. Lentz also told her that he "worked with celebrities" instead of telling her that he was a pastor.
Karim, who had attended Hillsong once, confronted Lentz after finding out who he was, including asking him about his marriage.
"I was, like, 'Are you married?' and he said, 'I am,'" Karim recalled. "But he doesn't wear a ring. You never ever see him wearing a ring."
Nevertheless, she stayed in touch with Lentz because she did not "want to judge him." The two would stay together until Lauren found out about the alleged affair in October.
"He called me at midnight, and he said ... 'My wife found out. And I gotta go. She saw the text messages,'" Karim told GMA. "I was devastated."
"I feel bad for her," she said of Laura. "Woman to woman, I don't think she deserved to be hurt the way that she did, and I never meant to hurt her."
Karim, however, would not be the only woman to have an alleged affair with the former Hillsong pastor.
Last week, Daily Mail reported on a released audio recording of Hillsong founder Brian Houston telling church leaders and top donors that Lentz had "more than one affair" and a history of "some bad moral behavior."
He explained that the affairs were discovered after a church staffer allegedly found "compromising" texts on Lentz's computer. Houston also accused Lentz of "general narcissistic behavior, manipulating, mistreating people, I think sometimes other hurtful things, the breaches of trust … constantly lying."
Houston continued calling Lentz 'a difficult man to have any kind of direct conversation with," saying that "he was always defensive, it would always be put back on the other person, as though they're the ones with the problem."
Despite the scandal, a friend of Lentz's told People that Laura is standing by his side and the couple is "working very hard" to make their marriage work.
Related:
Hillsong NYC Pastor Carl Lentz Fired for 'Leadership Issues, Moral Failures'
Carl Lentz Breaks Silence Following Firing from Hillsong: 'I Was Unfaithful in My Marriage'

Photo courtesy: Carl Lentz Facebook
---
Milton Quintanilla is a freelance writer and content creator. He is a contributing writer for Christian Headlines and the host of the For Your Soul Podcast, a podcast devoted to sound doctrine and biblical truth. He holds a Masters of Divinity from Alliance Theological Seminary.
---
---