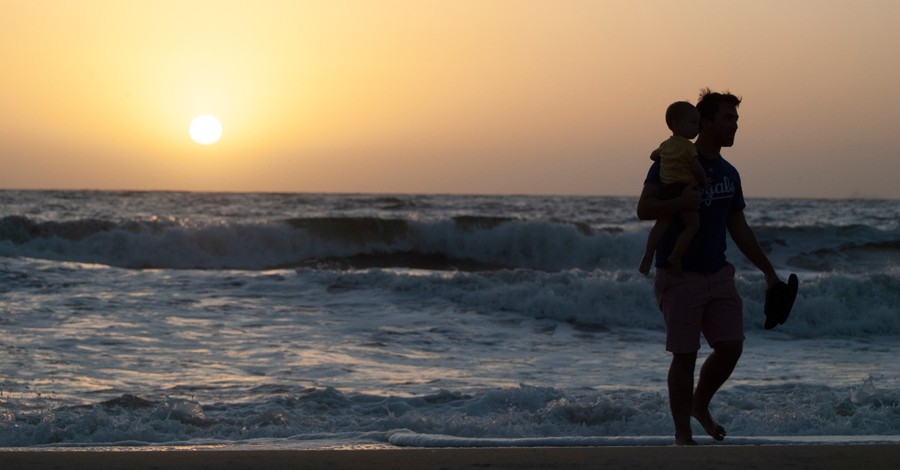 ---
Last week, a pair of Tennessee Republican lawmakers proposed a bill that would permit fathers of unborn children to petition an injunction from a court to prevent pregnant mothers from getting an abortion.
According to The Christian Post, the bill, SB494/HB1079,was sponsored by State Sen. Mark Pody and Rep. Jerry Sexton.
Pody explained on Wednesday that he proposed the measure after he heard Tennessee resident's concern that a father has no say regarding the abortion of his child, The Tennessean reports.
"I believe a father should have a right to say what's gonna be happening to that child," Pody contended. "And if somebody is going to kill that child, he should be able to say, 'No, I don't want that child to be killed. I want to be able to raise that child and love that child.'"
The proposed bill would enable the judge to grant the petition if the paternity "is not subject to be rescinded or challenged." Additionally, DNA proof would not be required if the mother acknowledges the father's paternity.
Pro-abortion groups have opposed the measure as "extreme" and unconstitutional" as the abortion procedure is prohibited, even in instances of rape and incest.
In a statement shared by The Tennessean, ACLU Tennessee Executive Director Hedy Weinburg warned that "this extreme and dangerous bill would even allow a rapist to stop his victim from ending a pregnancy."
Pody, however, says it is unlikely a rapist would declare paternity over the child as he should go to jail.
"If somebody comes up and says, 'Yes, I raped her and I'm the father,' he should immediately go to jail," he explained. "I just do not believe that somebody is gonna come in and say, 'I committed this crime, I'm guilty of this crime. Put me in jail."
While the father would be granted veto power against abortion, he would be able to rescind his decision or challenge parental obligations.
"He can't turn around under any circumstance and say, 'I was wrong, and it's not mine,'" Pody said.
Tennessee has very limited abortion access as there are already measures in place banning the procedure, especially if a fetal heartbeat is detected, which is around 6 weeks of pregnancy. Similarly, a heartbeat bill was passed with overwhelming support in South Carolina last week.
In July of last year, "Reason bans" were signed into law in Tennessee prohibiting abortions in light of the child's gender, race, or a Down syndrome diagnosis.
The legislation, however, was not enforced until November after groups including American Civil Liberties Union, the Center for Reproductive Rights and Planned Parenthood Federation of America took legal action to oppose the measure.
Photo courtesy: ©Sparrowstock
---
Milton Quintanilla is a freelance writer. He is also the co-hosts of the For Your Soul podcast, which seeks to equip the church with biblical truth and sound doctrine. Visit his blog Blessed Are The Forgiven.