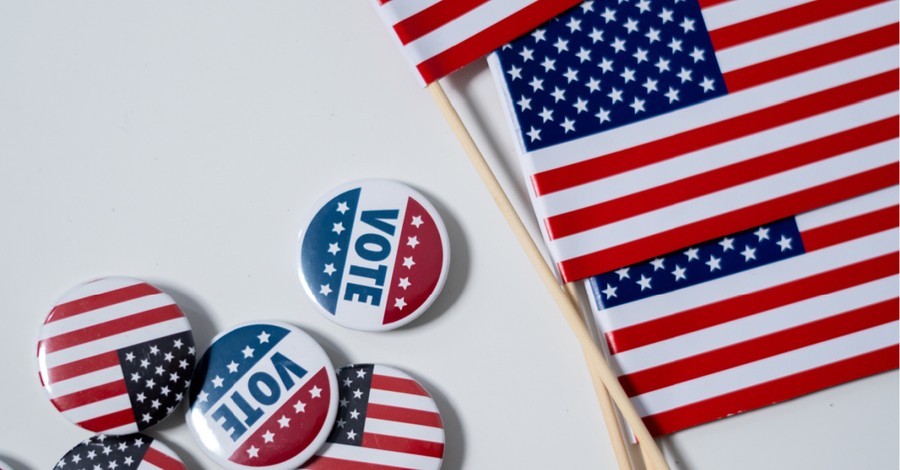 The Faith & Freedom Coalition, a prominent evangelical advocacy nonprofit, is aiming to spend about $40 million to encourage Christians to vote in the 2022 midterm elections.
In a recent interview with The Christian Post, FFC executive director Timothy Head shared that the organization, which Christian activist Ralph Reed leads, will spend between $36 million and $42 million in a nationwide effort to reach Christian voters. The FFC will reach voters by contacting people via direct mail, phone messages and home visits using a precleared list.
"We are engaged in 24 different states on the grassroots level," Head told The Christian Post. "For this election cycle, we'll actually hit 8.2 million doors in those 24 different states."
The Christian organization will focus its efforts on several states, including Georgia, North Carolina, Pennsylvania, Ohio, Wisconsin, Iowa, Texas, Colorado, Arizona, Nevada, California and Colorado.
All 435 seats in the U.S. House are up for grabs in the 2022 election, along with 35 U.S. Senate seats, 36 governorships and over 80 percent of state legislative seats. North Carolina, however, will not hold a gubernatorial election this year, and Texas will not have a U.S. Senate race.
"Those U.S. Senate races and then several of the coinciding governorships are our main focuses," Head explained.
As of Sunday night, the FiveThirtyEight Deluxe Model, a predictor of election outcomes "based on polls, fundraising, past voting patterns" and the opinions of political experts, indicates that Republicans have a 72 percent chance of taking control of the House of Representatives, while Democrats have a 71 percent chance of holding on to the U.S. Senate.
A Republican victory in the House, the Senate, or both, would hinder the Biden Administration from enacting their policies into law for the next two years.
Head predicts that the "U.S. House is probably looking at … between a 30 and 40 seat pickup ... for Republicans."
"Republicans will end up with between 28 and 30 governorships when this cycle is over," he predicted.
The FFC executive director said the fight for the U.S. Senate is a "jump ball at this point" that will boil down to races in Nevada, Arizona, Georgia and Pennsylvania.
FFC isn't the only organization seeking to target Christian voters ahead of November's election. My Faith Votes, a nonpartisan group that "motivates, equips and activates Christians in America to vote in every election," is planning to budget over $3.5 million for this election cycle.
Jason Yates, the CEO of My Faith Votes, told The Christian Post that his organization will focus its efforts on Arizona, Florida, Georgia, Nevada, New Hampshire, North Carolina, Michigan, Pennsylvania and Wisconsin.
The group also recently held its fourth annual National Voter Registration Sunday, just two days ahead of the annual National Voter Registration Day. The event urges churches across the nation to encourage "their congregations, their bodies of believers, to be involved and to be voting."
My Faith Votes put together a toolkit to help churches that want to hold voter registration drives. The group also launched a "Write Now Campaign" to write "letters to other Christians in these battleground states encouraging them to vote."
"There's about 15 million Christians in the United States that aren't registered to vote," Yates explained.
He argued that there are negative consequences when Christians do not vote, including "a "federal deficit above $30 trillion" and increased abortion and divorce rates.
"Those are symptoms of a government that isn't prioritizing biblical values, and so I think there's an incredible amount of opportunity," Yates said.
"When we vacate the public square, when we leave that, what we're doing is we're abdicating that to people who don't share our values," he added. "So in a sense … the regulations, the policies, the laws that are established aren't representing biblical values. We're not talking about becoming a theocracy in America, but we do know that our values are good."
Photo courtesy: Pexels/Cottonbro
---
Milton Quintanilla is a freelance writer and content creator. He is a contributing writer for Christian Headlines and the host of the For Your Soul Podcast, a podcast devoted to sound doctrine and biblical truth. He holds a Masters of Divinity from Alliance Theological Seminary.
---
---