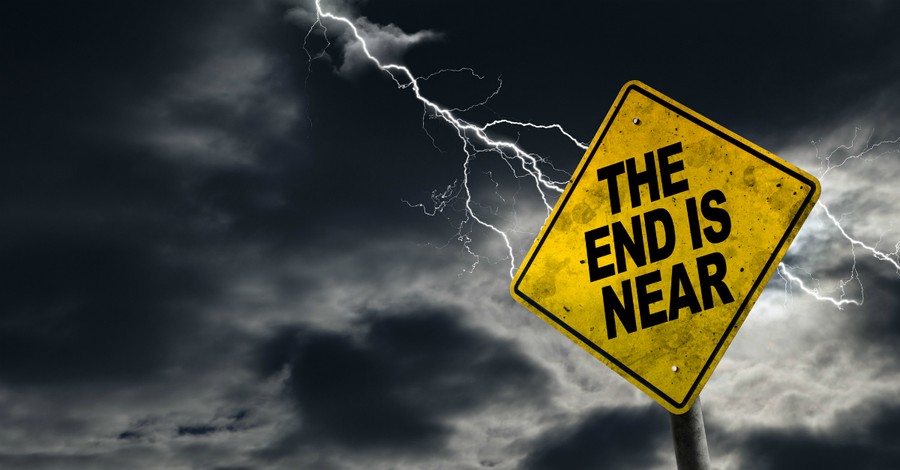 A growing number of former Christians are struggling with what mental health professionals have called "rapture anxiety," a condition that stems from hearing teachings on the rapture while growing up in church.
"When I was probably 8 or 9, I remember my brothers and I spending a good 30 minutes looking out into the sky," April Ajoy told CNN in a recent interview. "We took turns counting down from 10, and in that time, we were convinced Jesus would come back."
Ajoy, now 34, is part of a growing network of "exvangelicals," or Christians who have departed from traditional evangelicalism. She grew up in an evangelical church, where she was often told that the rapture was imminent. Ajoy was also told never to sin because it could be the last thing she did before Jesus Christ's second coming.
When she was 13, Ajoy recalled being scared that she had been left behind during the rapture one day when she was left home alone.
"This is a real thing. It's a chronic problem," Darren Slade, president and CEO of the Global Center for Religious Research, told CNN. "This is a new area of study, but in general, our research has revealed that religious trauma leads to an increase of anxiety, depression, paranoia and even some OCD-like behaviors: 'I need to say this prayer of salvation so many times,' 'I need to confess my sins so often.'"
Others struggling with "rapture anxiety" detailed their experiences on social media. One person shared that church leaders tricked them into watching "violent rapture-themed films." Another person recalled crying themself to sleep as a child due to fear surrounding the rapture.
The doctrine of the rapture, which is present throughout the New Testament, teaches that Christ will rapture or lift up the church before the tribulation period. Films such as the Left Behind series brought mainstream attention to the rapture.
Christian author Todd Hampson, who also co-hosts the popular Prophecy and Pros Podcast, noted that a lack of a proper understanding of the rapture is why so many who grew up in church struggle with rapture anxiety.
"I think if it's taken out of context or taught to young kids without the full context of what Jesus promised, what our hope is as believers ... it can be a little scary," Hampson told The Christian Post.
"I don't know if I'd call it trauma. That's probably a pretty extreme word, I haven't heard it put that way before," he continued.
Photo courtesy: ©GettyImages/ronniechua
---
Milton Quintanilla is a freelance writer and content creator. He is a contributing writer for Christian Headlines and the host of the For Your Soul Podcast, a podcast devoted to sound doctrine and biblical truth. He holds a Masters of Divinity from Alliance Theological Seminary.
---
---