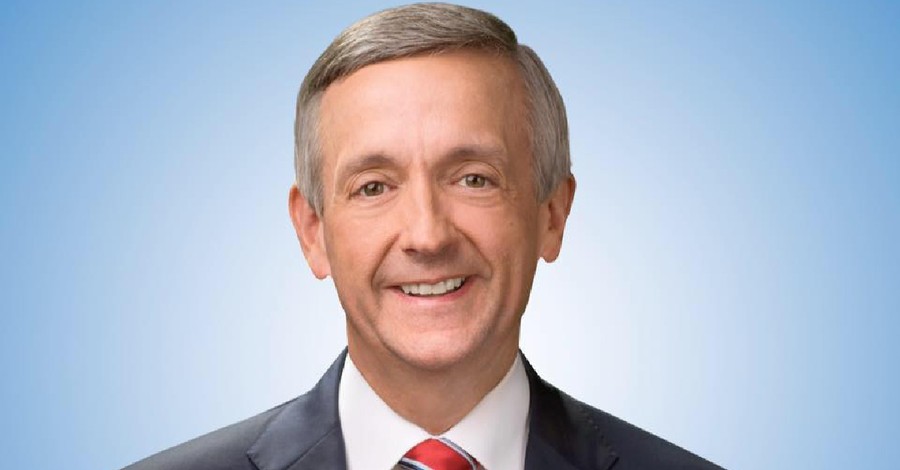 Pastor Robert Jeffress of First Baptist Dallas offered some strong words about evangelicals who plan to vote for Joe Biden on November 3rd.
In an interview with Fox Business' Lou Dobbs, Jeffress was asked to share his thoughts on faith voters being courted by Biden's campaign just a few months shy of the 2020 presidential election.
According to Christian Today, Jeffress responded that "there's not a snowball's chance ... of Joe Biden gaining any significant evangelical vote at all."
"The only evangelicals who are going to vote for Joe Biden are those who have sold their soul to the devil and accepted the Democrats' barbaric position on abortion," Jeffress asserted.
"I mean, it's so barbaric, Joe Biden believes in unrestricted abortion. He can't even get his own church, the Catholic Church, to stomach it. They have denied him communion because of that," the pastor added.
Jeffress, a frequent Fox News contributor and staunch Trump supporter, went on to cite a recent Pew Research poll that showed that "82 percent white evangelicals are gonna vote for President Trump on Nov. 3."
Only 17 percent of white evangelical Protestant registered to vote said they would or are likely to vote for Biden.
"I think the number's gonna be higher than that," Jeffress said, talking about the number of faith votes Trump will get.
Following the 2016 Presidential election, Pew Research found that 80 percent of White evangelicals voted for Trump while 16 percent voted for Hillary Clinton.
Jeffress noted that the reason evangelical voters did not tell pollsters of their vote for Trump in 2016 is because they did not want to be called racist. Nevertheless, he assured that a huge turnout of Trump's evangelical supporters will vote for the President's re-election in November.
"People are being told that if [they] support President Trump, [they] are a racist. Nobody wants to be called that. So, they are not going to admit they are voting for President Trump on November 3. There is going to be a tsunami-sized surprise of voters turning out to support our great President Donald Trump," he added.
As Christian Headlines previously reported, an Evangelicals For Trump speaker recently asserted that the Democratic Party has been seized by "the spirit of the Anti-Christ."
Related:
Evangelicals For Trump Speaker Says the Democratic Party Has Been Seized by 'the Spirit of the Anti-Christ'
5 Things Christians Should Know about the Faith of Joe Biden
Photo courtesy: Robert Jeffress Facebook
Video courtesy: First Baptist Dallas
---
Milton Quintanilla is a freelance writer and content creator. He is a contributing writer for Christian Headlines and the host of the For Your Soul Podcast, a podcast devoted to sound doctrine and biblical truth. He holds a Masters of Divinity from Alliance Theological Seminary.
---
---