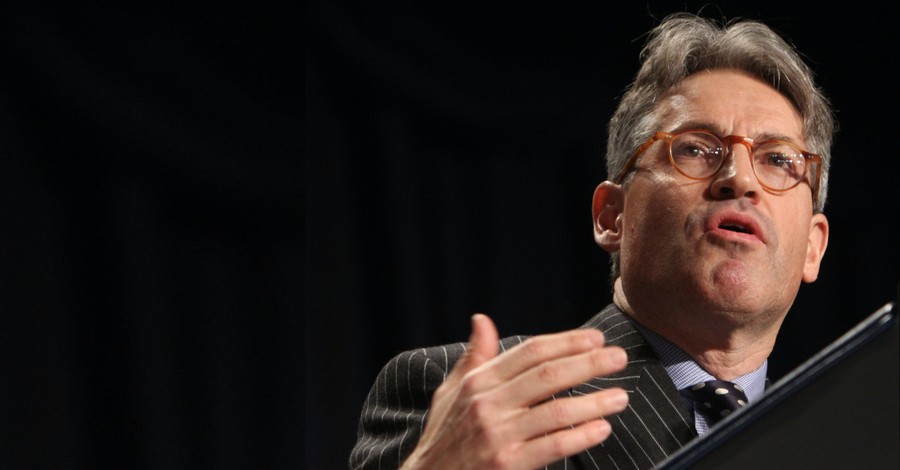 Christian author and conservative radio host Eric Metaxas is speaking out on President Trump's walk of faith, contending that he has grown spiritually throughout the years.
Metaxas told Premier Christian News, a UK based outlet, that Trump, who was a businessman and TV personality before running for president, did not pretend to be a Christian figure in the past, but certain events would later change his life.
"He feels uncomfortable about pretending to be some kind of big Christian because he realizes that he's not somebody who's well read in the Bible," Metaxas explained.
"But I do think that he is different from the man he was 15 years ago," he argued. "For example, I think with the birth of his son Barron, he really became dramatically pro-life."
Metaxas noted that before having their son Barron, Trump and First Lady Melania Trump were "firmly pro-abortion."
"I heard the story from a close friend of his who told me that Trump said that he and Melania were both typical New York, liberals, not evangelicals," he noted. "They were firmly pro-abortion but the birth of Barron, who was a surprise, they didn't expect to have a child, changed both of them."
Metaxas added that he doubted that Trump would have large support from evangelicals during the 2016 election.
"I think what happened was he expected when he ran for president, that the moralistic, Christian right would condemn him," he explained.
"And I think he was stunned when they didn't, because what he didn't know about Christianity, and what I think a lot of people don't know about Christianity, is that at the very heart of our doctrines is this thing called grace," Metaxas added. "I think that he was startled by that."
Metaxas lauded Trump for standing for religious freedom and for being the most "pro-life president in American history."
Metaxas also defended the president from those who say that he is racist and against the frequent allegation that Trump has refused to condemn white supremacy.
"He has an infinite number of times been called racist. I consider it really despicable that he has been tagged that way," the Christian author said.
In closing, Metaxas called for UK Christians to pray for America amid the 2020 presidential election.
"Pray that the Lord's will be done because I really do believe we're at a tipping point," he explained. "We're at a moment when if America as America goes away, the whole world loses a measure of freedom. There's no America 2.0 that's going to step in if we go down."
Photo courtesy: ©Getty Images/Pool
---
Milton Quintanilla is a freelance writer and content creator. He is a contributing writer for Christian Headlines and the host of the For Your Soul Podcast, a podcast devoted to sound doctrine and biblical truth. He holds a Masters of Divinity from Alliance Theological Seminary.
---
---