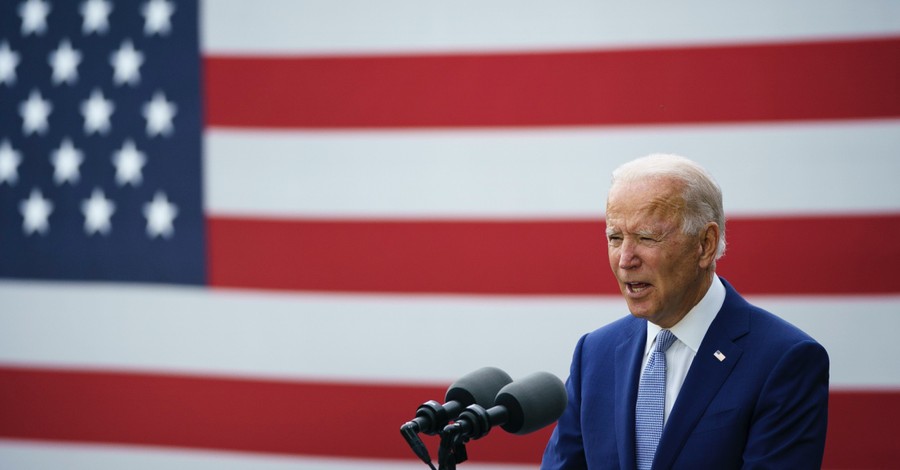 ---
On Monday, the electoral college gathered to confirm former vice president Joe Biden as the president-elect of the United States.
According to the Associated Press, President Trump, who has yet to concede, received 232 electoral votes while Biden received 306 electoral votes, the same amount that Trump had over Hillary Clinton in 2016.
"Once again in America, the rule of law, our Constitution, and the will of the people have prevailed. Our democracy — pushed, tested, threatened — proved to be resilient, true, and strong," Biden said in a speech Monday evening.
Biden criticized President Trump, arguing that he created an "unprecedented assault on our democracy" in light of "baseless claims about the legitimacy of the results."
Nevertheless, Biden stressed that "now it's time to turn the page as we've done throughout our history, to unite, to heal."
Following the conclusion of his speech, a reporter asked Biden about the federal criminal investigation into his son Hunter for his foreign business dealings. Biden ignored the question and instead responded, "Thanks for the congratulations. Appreciate it."
On Tuesday, the hashtag #BidenWillNeverBePresident trended on Twitter as many, particularly Trump supporters, believe that the 2020 election was rigged.
Despite Biden being confirmed as the president-elect, senior White House adviser Stephen Miller told Fox & Friends that Trump will continue to contest the election results.
"The only date in the Constitution is Jan. 20. So we have more than enough time to right the wrong of this fraudulent election result and certify Donald Trump as the winner of the election," Miller asserted.
He added that "an alternate slate of electors in the contested states" will vote and will send the results to Congress, who will tally the electoral votes in a joint session on Jan. 6.
"This will ensure that all of our legal remedies remain open," he continued. "That means that if we win these cases in the courts, that we can direct that the alternate state of electors be certified."
Photo courtesy: ©Getty Images/Drew Angerer/Staff
---
Milton Quintanilla is a freelance writer. He is also the co-hosts of the For Your Soul podcast, which seeks to equip the church with biblical truth and sound doctrine. Visit his blog Blessed Are The Forgiven.