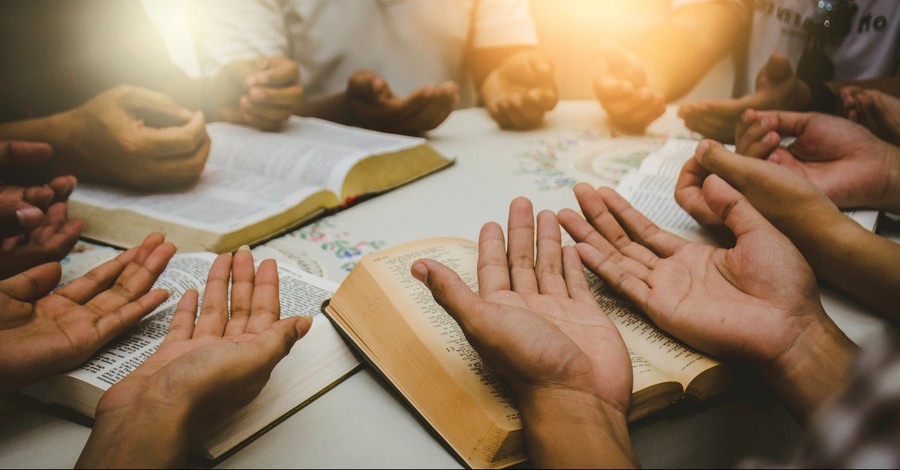 A Texas-based Christian ministry recently delivered its largest donation of Bibles to North Macedonia, where many lack access to the Word of God in their language.
North Macedonia's government allowed the Eastern European Missions (EEM) to donate over 225,000 children's Bibles in the region in July after hearing about the organization's previous work, including the delivery of 650,000 Bibles to public schools in Croatia last year.
"God's word is a seed that we've been planting, and we team and come together with a number of different organizations to help us do that," EEM President Bob Burckle told The Christian Post in an interview. "We go to major Bible translators like Bible League and then different Bible societies to get their translations. And then they take, and they format the books, put them into the printed word, and then we print, publish and distribute."
Burckle noted that churches and individuals are responsible for most of the group's funding, adding that at least 1,082 U.S churches are currently supporting EEM's mission.
After EEM delivered the Bibles, North Macedonia's Department of Religious Relations distributed the books to churches and individuals. Burckle and EEM's Vice President of European Operations, Bart Rybinski, also attended a ceremony celebrating the donation and sharing copies of the Bible with schoolchildren.
Rybinski explained that the government's request was made due to a lack of positive influences in North Macedonia, which has a history of turmoil following the fall of Yugoslavia in the early 1990s. The Republic of Macedonia declared its independence from Yugoslavia in 1991.
"For many years, there was conflict with the Greek state about the name of their country," he said. "They had a conflict, too, recently this year with the Serbian Orthodox Church about being recognized as a national Orthodox Church in its own right. From the Bulgarian side, there's disagreements of culture and history."
Rybinski added that the country's government and church leaders can now benefit from having the Bible in their native tongue, which was not previously available.
"It's more than just the Bible," Rybinski said. "It's the Bible in their national language, and that's very meaningful to them."
Burckle added that EEM will deliver another 225,000 bibles in 2023 at the request of North Macedonian leaders.
"You've got to get [God's word] in your heart; you got to get it totally within your entire body and soul in order to fully appreciate and understand what God has done for us and what our future hope is for how to manage the difficulties of life, which we all have."
EEM was launched in 1961 after a small group of missionaries began sneaking Bibles into the Soviet Union. Since its inception, the organization has distributed Bibles for free to countries in and surrounding Eastern Europe, especially in places that lack access to the Bible.
Photo courtesy: ©iStock/Getty Images Plus/Kruraphoto
---
Milton Quintanilla is a freelance writer and content creator. He is a contributing writer for Christian Headlines and the host of the For Your Soul Podcast, a podcast devoted to sound doctrine and biblical truth. He holds a Masters of Divinity from Alliance Theological Seminary.
---
---