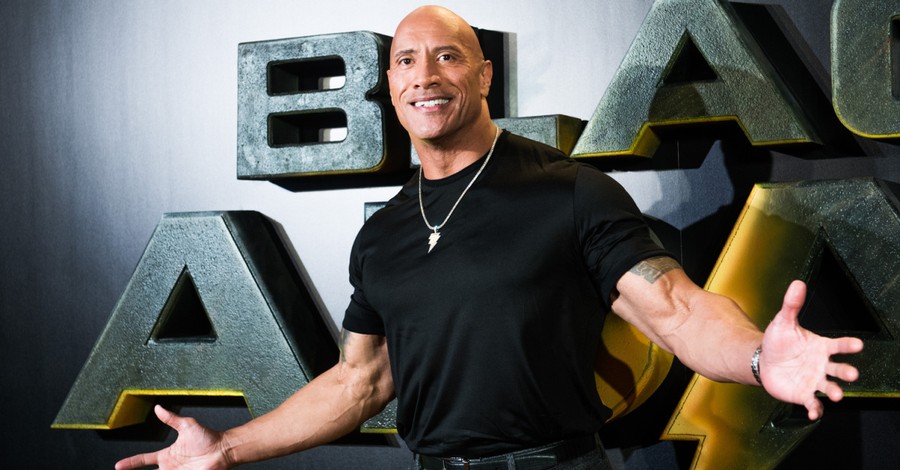 Hollywood actor and former professional wrestler Dwayne "The Rock" Johnson surprised a California pastor after showing up at his ministry to donate items to an expectant mother in need.
Matthew Barnett, pastor of the Angelus Temple and founder of The Dream Center in Los Angeles, told Faithwire that Johnson and his wife, Lauren Hashian, stopped by to donate items for an expectant mother.
"I'm just walking down, getting ready to say, 'thank you' as we take all of her stuff out of the car," Barnett said. "The Rock's in the back talking to someone on the phone."
"He's like, 'Hey, how are you guys doing?'" Barnett added. "Engaging people in the most real, normal level. I'm thinking, 'How much time does he really want to spend here?'"
The expectant mother, who is eight months pregnant, received a crib, stuffed animals, and other items from Johnson and his wife. The actor also spent time talking with people at the Dream Center, including one man who is a part of the ministry's rehab program.
In a post on Instagram, Barnett expressed his shock at Johnson's kindness towards people.
"Not only did he treat [the expectant mom] like the most important person in the world, he stayed and listened with a heart of extraordinary compassion to her and anyone," Barnett wrote. "I realized very quick that this man not only cares about people's immediate need, but he cares about their potential. I'm still in awe by his extraordinary humility and the spark of hope that he brings to the world."
Johnson also recounted his experience at the church on social media, sharing that he and his family were grateful that they could encourage others.
"Dream Center is doing amazing work for our brothers and sisters who are struggling and broken – the mana is real when you shake these hands and feel these hugs," the actor wrote. "Great to meet 'mama to be' Zaynah, and congratulations on the baby!"
"We've all been there a time or two, and struggling people don't need a handout — they just need a hand up," he added.
Barnett told Faithwire he was amazed to see Johnson's openness about his experience on social media.
"Nobody has ever done that as a celebrity on that level," he said. "It was really an unexpected surprise. I feel like he'll probably come back another time as well."
Photo courtesy: ©Getty Images/Beatriz Velasco/Stringer
---
Milton Quintanilla is a freelance writer and content creator. He is a contributing writer for Christian Headlines and the host of the For Your Soul Podcast, a podcast devoted to sound doctrine and biblical truth. He holds a Masters of Divinity from Alliance Theological Seminary.
---
---