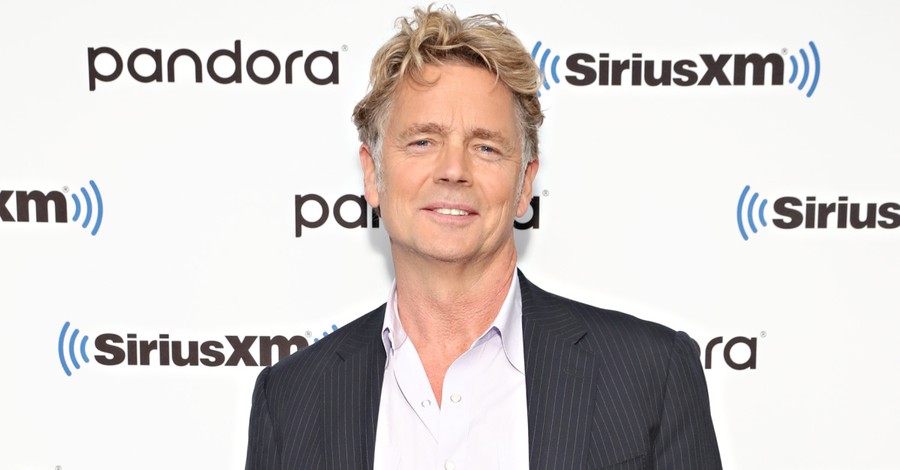 John Schneider of the film The Dukes of Hazzard recently shared how his faith helped him deal with grief after his wife, veteran producer and actress Alicia Allain Schneider, passed away.
"If it weren't for my faith, if it weren't for my belief, absolute belief that God is real. Heaven is real. The promise of God that Alicia and I will see each other again forever. If it weren't for that, I think I would have jumped off a bridge," Schneider told Fox News Digital.
"But I believe because my grandmother instilled it in me with one very brief conversation. I was about 8 years old, and she said, 'Johnny, one of these days, I'm not going to be here anymore, but don't worry, I'll be with Jesus, and you will see me again,'" he recalled.
Schneider, 63, is gearing up to release a new album titled "We're Still Us" in tribute to Alicia, who passed away in February at 53 after battling breast cancer. She was diagnosed with 4 HER2-negative cancer in 2019.
He also recalled when his mother, Shirley Conklin, lost her first son, John, in 1957. John died of lung failure three years before Schneider's birth.
"My mother has passed away," he said. "Our belief was that as soon as she gets to Heaven, she'll see Johnny Michael again. So, this has been instilled in me for my whole life. But just that simply when you die, you will see those that you love again."
"That's pretty simple. I'm pretty simple, so I take that at face value. So, when I tell people that, I believe immediately after my last breath, here will be my first breath there. And it will be Alicia's hand I'll be holding."
Schneider told Fox News Digital that he is trusting in God that he will reunite with Alicia in Heaven.
"I look forward to that day," he explained. "And I tell people, you know, I can't wait to get there, but I will. I will wait. I also believe jumping off a bridge is a sin that would keep me from actually seeing Alicia again."
"So, I won't do that. I absolutely won't do that. But I understand the level of grief, sadly, that people go through," Schneider added. So, they need this kind of encouragement. We need this kind of encouragement and assurance that it's all real."
"I want people who are grieving to know that this is a temporary situation. Your love has been put on pause. Your love has not been stopped. Your love has not been discarded. It has been put on pause. Be patient. You'll get there, and they will be waiting."
Alicia was known for her roles in the 1991 films Leather Jackets and Caged Fear. She was also in 2002's Auto Focus, which she produced. She met Schneider in 2014 and asked if he was interested in collaborating on a project.
The couple then began dating in 2015 and eventually tied the knot in 2019. They later became indie-filmmaking partners and songwriters. In 2022, the duo released the patriotic film To Die For.
"This woman was a force," he said. "I'm not just saying it because I love her more than I love me. I want people to know that it was my relationship with her — it was her that inspired me to do great things, not the other way around. I never would have gotten back into music if it weren't for her. We made 11 films and 14 albums in eight years."
Photo courtesy: ©Getty Images/Cindy Ord/Staff
---
Milton Quintanilla is a freelance writer and content creator. He is a contributing writer for Christian Headlines and the host of the For Your Soul Podcast, a podcast devoted to sound doctrine and biblical truth. He holds a Masters of Divinity from Alliance Theological Seminary.
LISTEN: How to Grieve Well
The views and opinions expressed in this podcast are those of the speakers and do not necessarily reflect the views or positions of Salem Web Network and Salem Media Group.
---
---