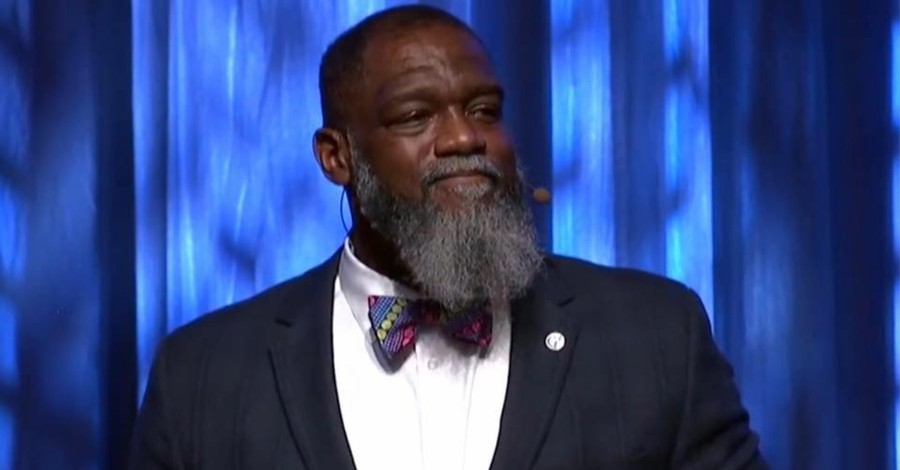 On Sunday, noted author and speaker Voddie Baucham shared that he is experiencing improvement after he was diagnosed with heart failure.
Baucham, who is currently a patient at the Mayo Clinic in Jacksonville, FL, spent the last week traveling from Africa to the United States in order to receive medical treatment.
"On the health front, I am still at the @mayoclinic and receiving care from some of the top doctors in the world in the field of heart failure," he wrote on Instagram and Facebook.
Baucham added that his condition is "much improved" with a "clear, aggressive, and promising treatment plan." He and his wife, Bridget, expressed that they "continue to marvel at the Lord's providence and rejoice in his goodness."
For instance, there was a point when, according to Doctors, Baucham almost died.
"According to the doctor that brought me in (actually, his wife picked us up and rushed us to the E.D., but that's another story for another time), I was in the final stages of a catastrophic event, and within an hour or so of death," he noted.
"When we look back at the amazing work of the missionary doctor in Lusaka who stabilized me (and saved my life), the GoFundMe, canceled flights, weather delays, my vitals during the Joburg to Doha flight, a last-minute itinerary change to Jacksonville, and the fact that Mayo was expecting and waiting for me upon arrival (including the paramedic who checked me in and said, 'I'm trying not to go all fan-girl right now,' 😂 it is impossible to deny the hand of our Sovereign God and the way he shepherded us," BauchamBaucham wrote.
Health update aside, Baucham wrote that American Airlines had delivered his luggage after losing them initially. Yet even in that situation, he saw God's sovereign hand at work.
"There is much more I could say and a great deal more work to be done, but we are resting and rejoicing in God's goodness. Even in the 'little' things... Like finally getting our bags! Especially when we realize that, if we had waited and taken the same journey our bags did (our original itinerary), we would not have made it to Mayo in time," he concluded.
Baucham currently has a GoFundMe account set up to help him cover the cost of his expected medical bills. At the time of this writing, over $1.3 million has been raised.
Photo courtesy: ©Voddie Baucham Ministries Facebook
---
Milton Quintanilla is a freelance writer and content creator. He is a contributing writer for Christian Headlines and the host of the For Your Soul Podcast, a podcast devoted to sound doctrine and biblical truth. He holds a Masters of Divinity from Alliance Theological Seminary.
---
---