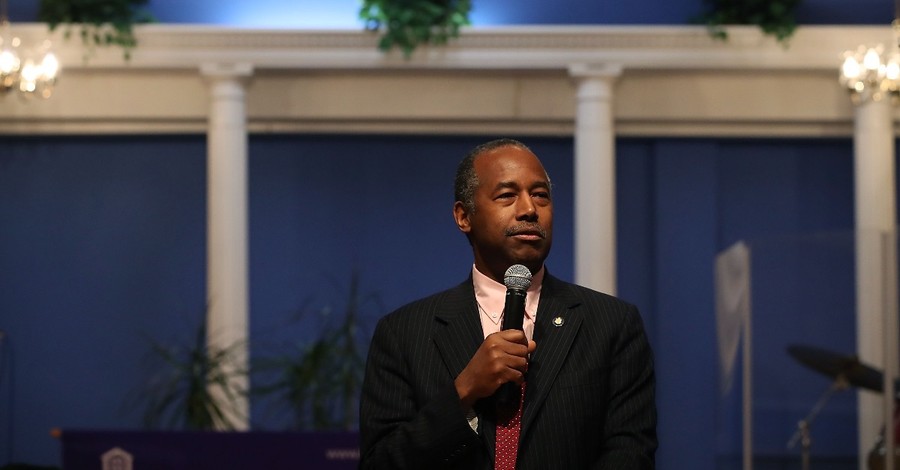 Housing and Urban Development (HUD) Secretary Ben Carson is speaking out against those wanting to "defund the police" in light of George Floyd's death at the hands of a Minneapolis police officer.
According to the Daily Wire, Carson argued that largely low-income communities are under police protection, and that those wanting to defund the police must see that it would negatively impact the communities that the police are protecting.
"Well, it's low-income communities where the police are needed the most," said Carson on Tuesday at a Senate Committee Banking, Housing, and Urban Affairs Committee.
"Places where there's a lot of criminal activity, obviously you need to police," he added.
"So, as usual, when people make decisions when they're emotional, and they're angry. They don't think it through, and that's what this [is]. It will go away when people have time to think it through and realize how irrational it is."
Advocates of the "defund the police" movement are urging that the funds geared towards law enforcement be shifted over to social service programs as communities would benefit from it.
While the importance of social programs is acknowledged by Carson, he found it unwise to view them as a primary defense against crime.
"Social programs are important," Carson said. "And they're part of the entire system, but they're not the front line when somebody is committing a crime, that's just silly."
Last weekend, the city council of Minneapolis voted with a veto-proof majority to defund the MPD. Minneapolis mayor Jacob Frey however, opposed the decision.
"I'll work relentlessly with Chief [Medaria] Arradondo and alongside community toward deep, structural reform and addressing systemic racism in police culture," Frey said in a statement.
"We're ready to dig in and enact more community-led, public safety strategies on behalf of our city. But, I do not support abolishing the Minneapolis Police Department," Frey asserted.
Democratic presidential Joe Biden also expressed his disapproval at the defunding of law enforcement.
"No, I don't support defunding the police," Biden told CBS Evening News on Monday. "I support conditioning federal aid to police based on whether or not they meet certain basic standards of decency and honorableness and, in fact, are able to demonstrate they can protect the community."
At a press conference on Monday, White House Press Secretary Kayleigh McEnany asserted that President Trump is "appalled" by the proposals to defund the police.
"The president is appalled by the defund the police movement," said McEnany. "And when you think the Left has gone far, and they couldn't possibly go farther, because we all remember the defund ICE movement, and now they want to defund the police. This is extraordinary."
Photo courtesy: ©Getty Images/Mark Wilson/Staff
---
Milton Quintanilla is a freelance writer and content creator. He is a contributing writer for Christian Headlines and the host of the For Your Soul Podcast, a podcast devoted to sound doctrine and biblical truth. He holds a Masters of Divinity from Alliance Theological Seminary.
---
---