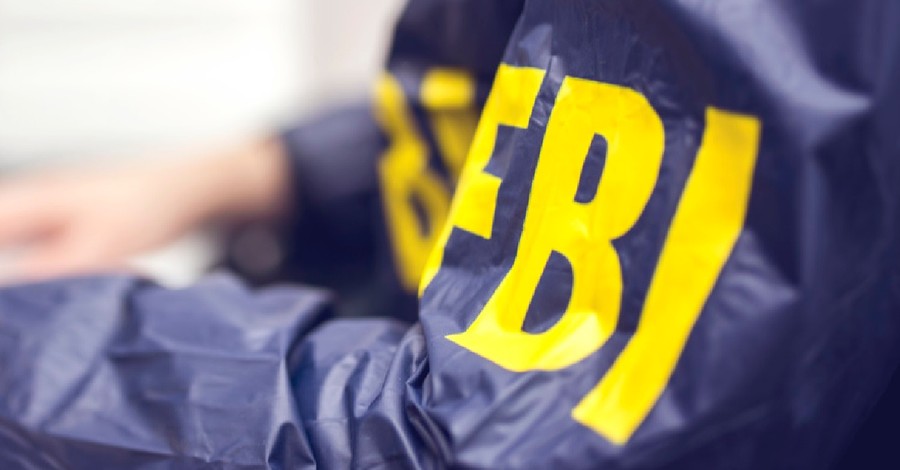 The FBI raided the home of pro-life Christian activist Mark Houck early Friday morning and took him away in front of his family. Dozens of agents with their guns drawn were reportedly deployed to Houck's home.
According to family representative Brian Middleton, who spoke with CBN's Faithwire, FBI agents arrived at Houck's home in Bucks County, PA, on Friday and began pounding on the door.
Although Houck put up his hands and willingly complied, the agents reportedly had their weapons drawn while his wife and seven children watched authorities arrest him. He was later released Friday afternoon.
Houck's wife, Ryan-Marie, told LifeSiteNews that her husband was pleading with agents because all his children were home.
"'Please, I'm going to open the door, but, please, my children are in the home. I have seven babies in the house," she quoted her husband as saying. "But they just kept pounding and screaming."
They "had big, huge rifles pointed at Mark and pointed at me and kind of pointed throughout the house," she noted.
Houck, 48, claims that around 25-30 agents were used to bring him in. A Senior FBI source denied this claim, telling Fox News that there were more likely 15 to 20 agents at Houck's home. The source also rejected claims that agents pointed their guns at the Houcks, but confirmed that agents did have their weapons drawn.
According to a press release from the DOJ, Houck violated the Freedom of Access to Clinic Entrances (FACE) Act:
"Assault is always a serious offense, and under the FACE Act, if the victim is targeted because of their association with a reproductive healthcare clinic, it is a federal crime," U.S. Attorney Romero said in a statement. "Our Office and the Department of Justice are committed to prosecuting crimes which threaten the safety and rights of all individuals."
Pennsylvania State Senator and Republican gubernatorial nominee Doug Mastriano denounced the raid, calling it "an abuse of power that stands against the fundamental principles on which our country was founded."
According to CBN News, the FBI raid stems from an October 2021 altercation between Houck and a volunteer at a Planned Parenthood clinic in Philadelphia.
The volunteer, 72-year-old Bruce Love, filed a complaint against Houck, contending that Houck "assaulted" him because he was volunteering at the abortion clinic.
Middleton, however, says that the indictment is false and explained that Houck had pushed Love because he reportedly came up to Houck's 12-year-old son while Houck was ministering and praying on the sidewalk and began rattling off vile remarks.
At the time, police were called but did not pursue the case further due to a lack of evidence. While Love filed a criminal complaint against Houck, a judge dismissed the case after he failed to show up at any of the court hearings.
An online fundraiser has been launched to support Houck's family following the FBI raid. So far, it has raised $166,167 out of the $175,000 goal.
Photo courtesy: ©Getty Images/Domoyega
---
Milton Quintanilla is a freelance writer and content creator. He is a contributing writer for Christian Headlines and the host of the For Your Soul Podcast, a podcast devoted to sound doctrine and biblical truth. He holds a Masters of Divinity from Alliance Theological Seminary.
---
---