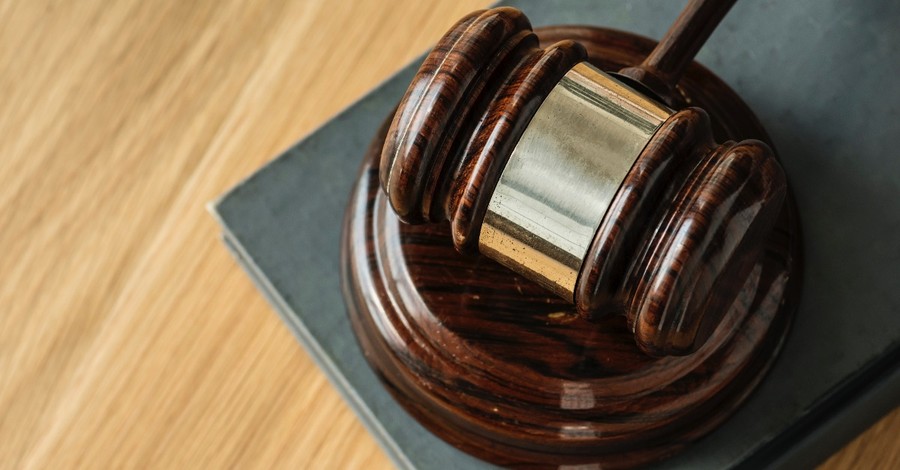 Judges in Louisiana and Utah have issued temporary restraining orders against the trigger laws in their states that would have restricted abortion after the Supreme Court overturned Roe V. Wade in the Mississippi v. Dobbs case last Friday.
On Monday, Orleans Parish Civil District Court Judge Robin Giarrusso issued a temporary restraining order blocking the state's abortion ban from taking effect, meaning that women can still terminate their pregnancies in the state.
According to CNBC, Giarrusso granted the requests on behalf of plaintiffs Hope Medical Group For Women and Medical Students for Choice.
"A public health emergency is about to engulf the nation. As expected, Louisiana and many other states wasted no time enacting bans and eliminating abortion entirely," Nancy Northup, president and CEO of the Center for Reproductive Rights, said in a statement.
"People who need an abortion right now are in a state of panic. We will be fighting to restore access in Louisiana and other states for as long as we can," she added. "Every day that a clinic is open and providing abortion services can make a difference in a person's life."
Several hours later, Utah's trigger law was blocked by Judge Andrew Stone of Utah's Third District Court when he issued a 14-day restraining order at the request of the Planned Parenthood Association of Utah.
"There is irreparable harm that has been shown," Stone said in granting the order. "Affected women are deprived of safe, local medical treatments to terminate pregnancies."
Jule Murray, a lawyer for Planned Parenthood, contended that halting the procedure so soon would negatively impact Utah women after five decades of abortion access.
In its emergency request on Saturday, the organization stated that it is scheduled to meet with 55 patients for abortion appointments at its facilities this week.
Utah Solicitor General Tyler Green argued that the state's constitution does not state any protections for abortion rights and that the lives of the unborn are just as important to the women who would have been prohibited from getting abortions.
According to the pro-abortion group Guttmacher Institute, about 13 states have "trigger laws" that will ban or restrict abortion now that the Supreme Court has overturned Roe v. Wade. Those states include Arkansas, Idaho, Kentucky, Louisiana, Mississippi, Missouri, North Dakota, Oklahoma, South Dakota, Tennessee, Texas, Utah and Wyoming.
Related:
Supreme Court Overturns Roe v. Wade: It Was 'Egregiously Wrong from the Start'
Evangelical Leaders React to the Overturning of Roe v. Wade
Thank God Roe Is Gone, Now Let's Not Grow Weary
Photo courtesy: Rawpixel/Unsplash
---
Milton Quintanilla is a freelance writer and content creator. He is a contributing writer for Christian Headlines and the host of the For Your Soul Podcast, a podcast devoted to sound doctrine and biblical truth. He holds a Masters of Divinity from Alliance Theological Seminary.
---
---