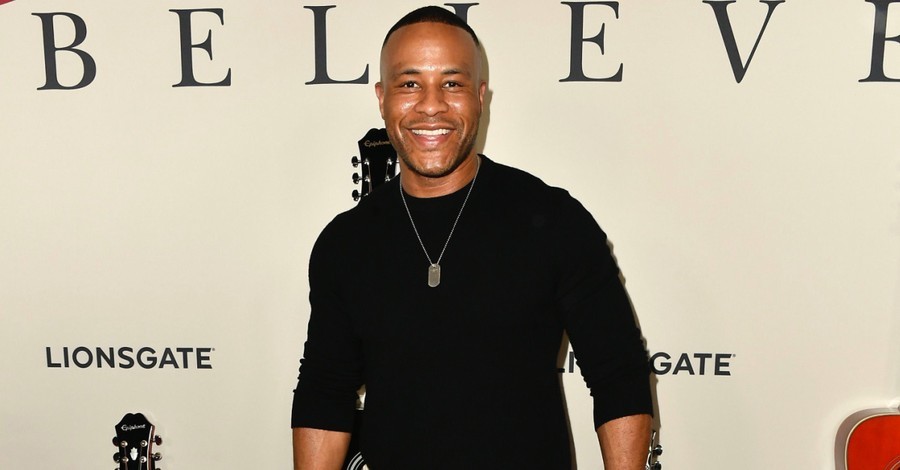 ---
On Sunday, Christian TV and film producer DeVon Franklin and his wife, actress Meagan Good, hosted a virtual faith-based event in their endorsement of Democratic presidential nominee Joe Biden.
According to The Christian Post, the GOTV L!VE: A Soul of the Nation Gospel Concert Special was broadcast online across the nation and in over 65 gospel stations. The event sought to encourage people of faith to cast their vote for Biden in the 2020 election.
"We are ready for a new administration, Joe Biden and Kamala Harris are the leaders that we need to see the progress and changes we all want," Franklin said at the start of Sunday's event.
"We need to bring back justice, compassion and civility to our country," he asserted. "We've had over 220,000 American lives lost to COVID-19, millions unemployed and sliding into poverty and far too many black lives scarred and cut short by police brutality.
"And if we're honest," he continued, "a justice system that has never worked for everyone. We cannot afford to sit around and wait for change; we have to become the change we want to see."
Biden and Harris also appeared in the virtual event and delivered remarks to faith voters in separate messages.
"Normally, on these Sundays leading up to the election, we are gathering together at church with our family and our friends. And we're marching to the polls and strolling to the polls. But most importantly, exercising our right to vote," Harris said. "As Americans, we support one another. As people of faith, we lift each other up. So today, we're bringing all the souls to the polls and sending all the get out the vote energy to you."
In Joe Biden's message, he explained how his Catholic faith allowed him to persevere in times of difficulty in his life.
"Faith has gotten me through difficult times in my life — when I lost my wife and daughter, when my son had stage four glioblastoma," he explained. "Personally, for me, faith is all about hope and purpose and strength. For me, my religion is just an enormous sense of solace. I go to Mass and I say the rosary, I find it to be incredibly comforting."
"Faith sees best in the dark", Biden said, quoting philosopher and theologian Søren Kierkegaard.
"Think of all the people you know who are going through horrible things and they get up every morning and they put one foot in front of the other," the democratic nominee continued. "I'm marveled at people who absorb, hurt and just get back up. I'm absolutely, thoroughly convinced and optimistic about the prospects of this country. Now I really mean there is nothing you can't do."
Multiple celebrities and faith leaders also delivered messages at Sunday's event including Mary J. Blige, Samuel L. Jackson, Mayor Keisha Lance Bottoms, Earvin "Magic" Johnson, Wanda Sykes, Bishop Vashti McKenzie, Bishop Leah Daughtry, and Pastor Howard-John Wesley.
Musical performances were provided by MAJOR., Deborah Joy Winans, Juan Winans, JoJo, J. J. Hairston, Tamela Mann, and the Resistance Revival Chorus.
Photo courtesy: ©Getty Images/Frazer Harrison/Staff
---
Milton Quintanilla is a freelance writer. He is also the co-hosts of the For Your Soul podcast, which seeks to equip the church with biblical truth and sound doctrine. Visit his blog Blessed Are The Forgiven.